Why Shop Hybrid & Electric Vehicles
The future of electric driving is fast approaching, with many drivers looking to buy a zero-emissions vehicle in the next few years. As a producer of eco-friendly cars, Hyundai offers a growing selection of hybrid and electric vehicles in Ohio. Stop by our Hyundai dealership near Grove City, OH, to view our inventory of Hyundai EVs for sale, such as the Santa Fe Hybrid, Kona Electric, Elantra Hybrid, IONIQ Plug-In Hybrid and more. Whether you want to buy a hybrid car nearby or lease a new Hyundai electric vehicle, the team at Germain Hyundai of Columbus will be able to assist you.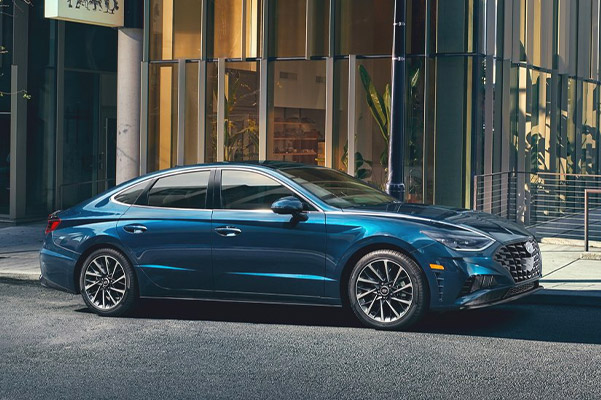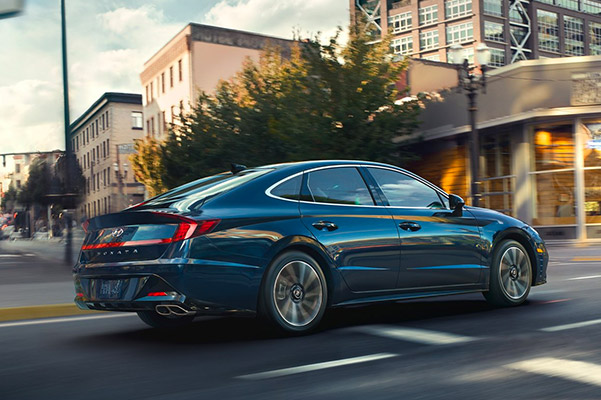 New Hyundai Electric & Hybrid Cars for Sale near Me
If you're still unsure about switching to electric vehicles or hybrids, visit our local Hyundai dealer to test-drive the Hyundai Tucson Hybrid or Kona Electric and compare new Hyundai hybrid technologies. Our Hyundai sales team will be on hand to answer all your questions about Hyundai hybrid vehicles and future electric cars coming soon, such as the IONIQ 5 and the new Hyundai Santa Fe Plug-In Hybrid. With over nine current hybrid and electric Hyundai models being produced, there will be plenty of opportunities for you to test-drive a new Hyundai electric car near Grove City, OH.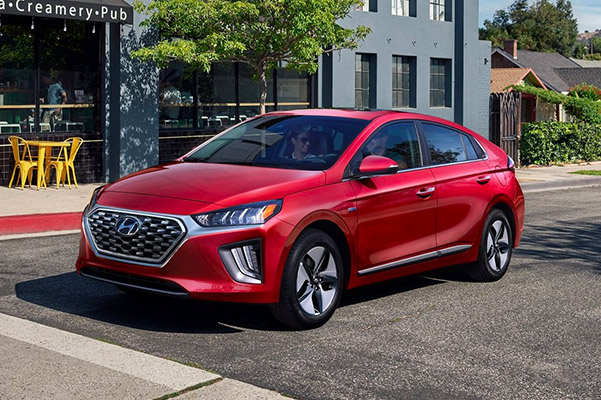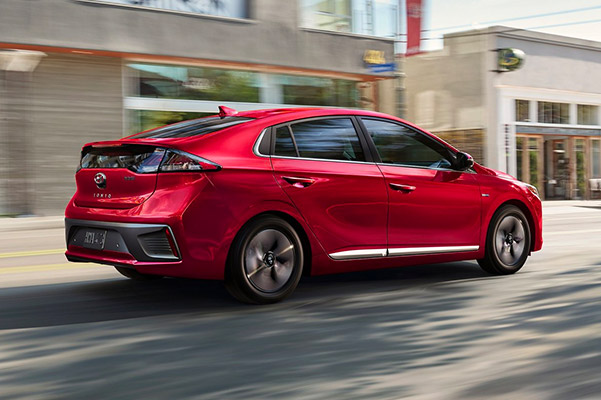 Why Drive Hyundai Hybrid Cars?
When searching for electric cars nearby, it's important to choose the alternative fuel vehicle option that aligns with your energy-efficiency goals. For instance, the new Hyundai Sonata Hybrid can reach up to 54 highway mpg and includes an available solar panel roof to add an additional two-mile range to your everyday commute. Each of the Hyundai electric models are equipped with regenerative braking, which converts energy into electric power to recharge the battery. With such eco-friendly alternatives available, it's no wonder Ohio Hyundai fans are interested in finding electric vehicles for sale in Columbus, OH.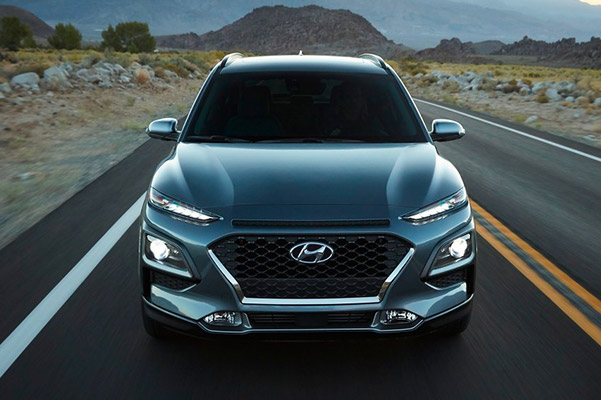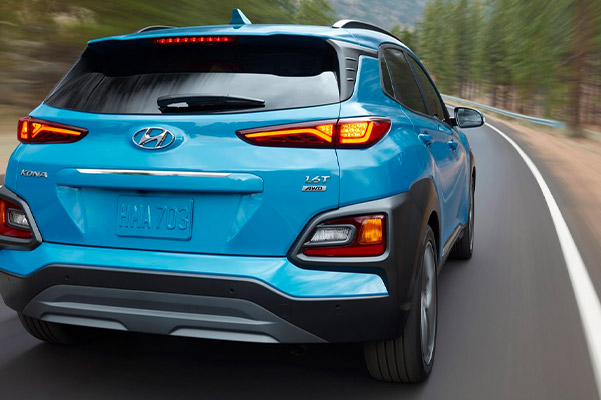 Are Hyundai Hybrid Cars Worth It?
Hyundai helps drivers reduce emissions to protect the environment, so it's important to choose the right Hyundai electric car near Grove City, OH, that meets your needs. If you own an electric vehicle or hybrid car, there are federal tax incentives you can take advantage of. Another bonus to driving a Hyundai hybrid car is that you can save some time and money at the gas station. Without having to fill up as often, you can drive your Hyundai IONIQ Plug-In Hybrid nearby without having to worry about making it to your destination.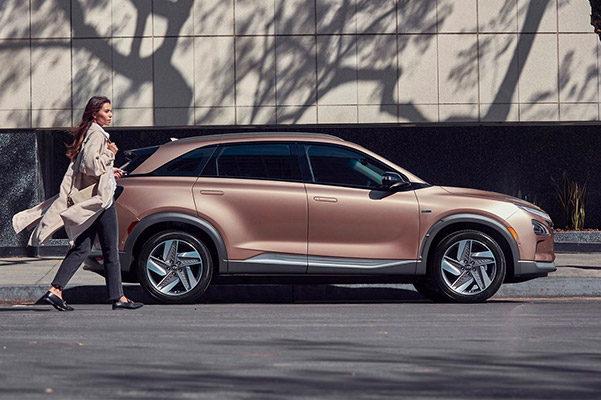 Ohio Electric Car Dealer near Me
It's clear to see that electric cars are already making strides in helping to safeguard the future of our environment. With Hyundai leading the charge towards an all-electric future, drivers like you can make a difference just by securing Hyundai financing for your new electric vehicle or hybrid car in Columbus, OH. Want to compare electric vs. gas-fueled cars? Contact Germain Hyundai of Columbus to learn more about the difference between hybrid and electric cars, view the Tucson Hybrid range and more. Discover electric Hyundai price offers and new Hyundai specials when you browse our new and used Hyundai hybrids near Grove City, OH!