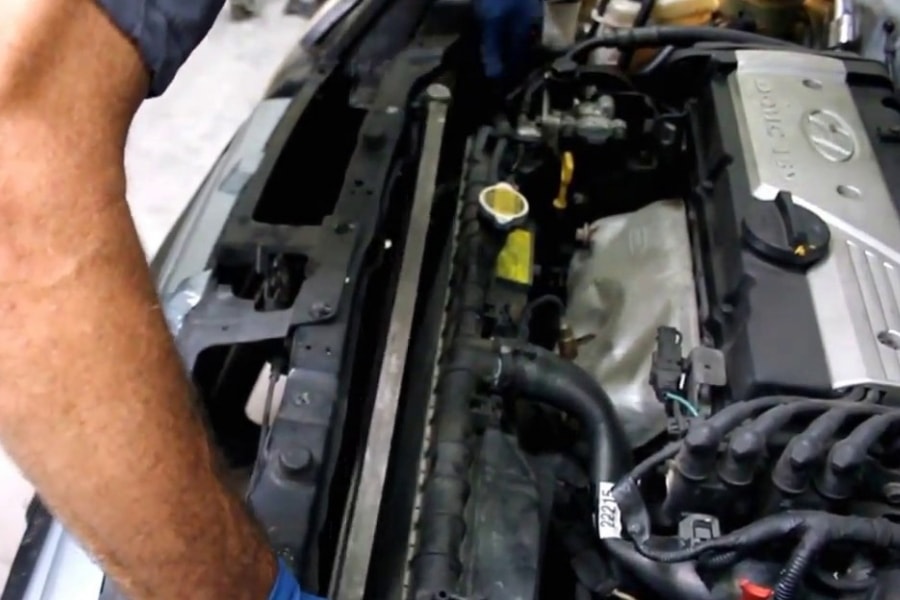 Service and Repair for Your Air Conditioning in Columbus, OH
Especially as the days get warmer, it's important to have an air conditioning system that's working well for you. It is not acceptable to start getting cold air by the end of your drive or have a steering wheel that's too hot to touch for too long. At Germain Hyundai, we're here to help you with your air conditioning, from the vents all the way down to the refrigerant. Our air conditioning service will have you cooled down in no time.
Hyundai A/C Recharges
When your car gets low on refrigerant, it's generally because of one of two issues: either your car is on the older side and the refrigerant has slowly leaked out over time, or you've sprung a leak and your refrigerant is escaping and not functioning with your compressor and pumps. We'll recharge, or refill, your A/C with refrigerant, and we can also add a dye that allows us to see where there may be leaks. If there aren't any, enjoy your functioning air-conditioning! If there are, we can help replace any part with a genuine Hyundai part replacement.
How Leaks Get Into an A/C System
Air conditioning systems are pressurized, and any pressurized system is going to be putting some stress on the parts involved constantly. Over time, rubber gaskets and seals can degrade or decay, opening up small channels that widen into bigger leaks. The pressure from the compressor can push these gaps to open wider, causing you to leak refrigerant faster. Corroded or rusted parts can also break open, allowing a rush of refrigerant to escape and rendering your A/C useless.
Germain Hyundai Treats You Right
Our comfortable waiting area is ready for you to enjoy while we perform your A/C service and repair. We've got newspapers, magazines, and flat-screen TVs for you to enjoy in our state-of-the-art facility, and we're open during our extended hours that run through Saturday and Sunday! We're ready to help you fix and maintain your A/C all week, and we'll provide the Hyundai parts for the best quality replacement you can get as well.
Come See Why Columbus, OH, Motorists Have Confidence in Germain Hyundai
With our certified technicians performing expert service and our OEM parts from Hyundai providing unquestionable quality for your parts, we're sure that our service is the best. We'd like to show you that service, because the best way to prove we're the best is to demonstrate the fact with your car! We know you'll be satisfied with the quality of service and the friendly welcome you'll receive at our shop, so set up an appointment online today!
  Schedule Service
---
Dealer Wallet Service Marketing & Fixed Ops SEO by

Service Hours
Monday

7:30AM - 6:00PM

Tuesday

7:30AM - 6:00PM

Wednesday

7:30AM - 6:00PM

Thursday

7:30AM - 6:00PM

Friday

7:30AM - 6:00PM

Saturday

8:00AM - 4:00PM

Sunday

Closed