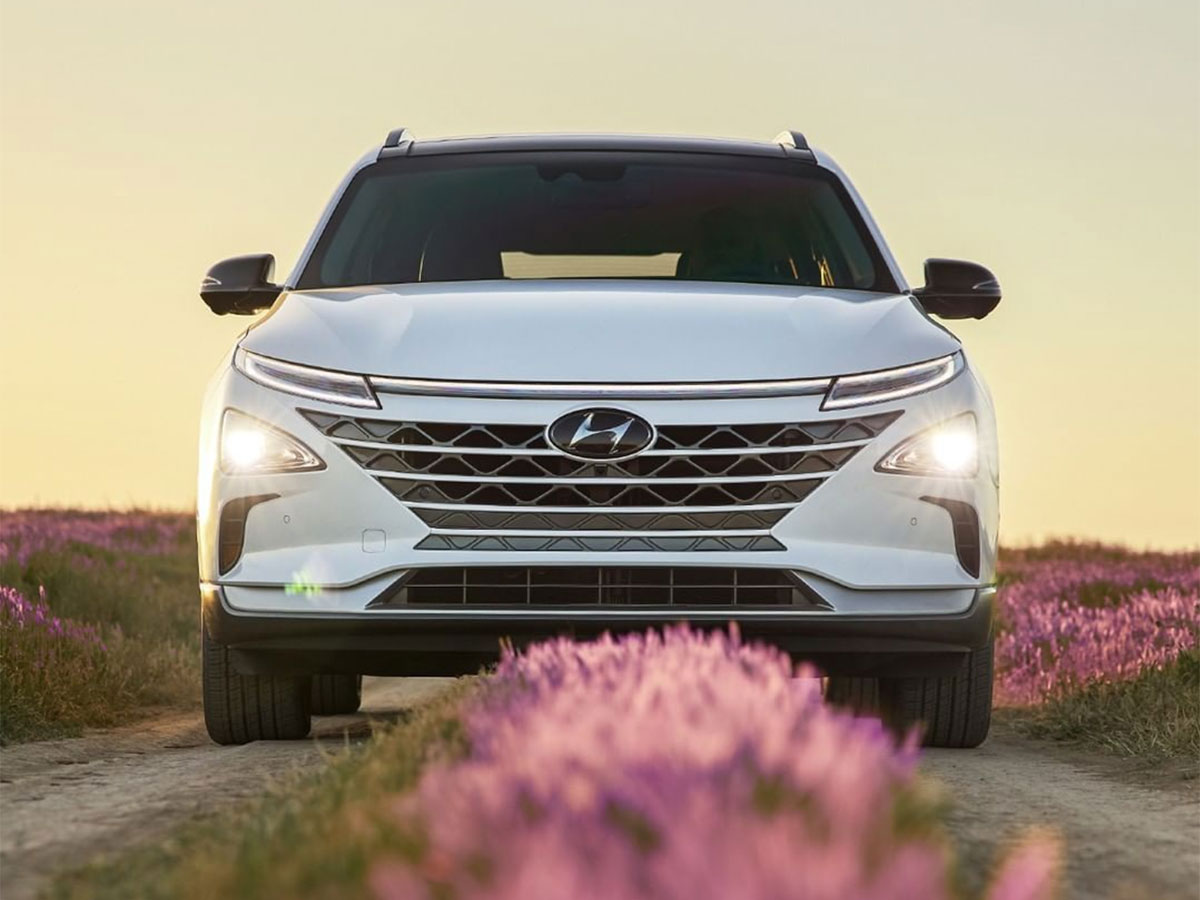 Brake Fluid Exchange at Germain Hyundai
A brake fluid exchange is a maintenance service that is performed on your Hyundai. It is a complete removal of all old brake fluid and a complete replacement of fresh new brake fluid. Do not confuse it with brake bleeding which is a removal of some brake fluid to get the air bubbles out of the line.
  Schedule Service
  Service Specials
How Will I Know When My Hyundai Needs A Brake Fluid Exchange?
Every manufacturer has a timeline they suggest for a brake fluid exchange in the owner's manual. Hyundai is no different. At, Germain Hyundai, we suggest you familiarize yourself with your handy, dandy owners manual. You will become aware of when the brake fluid exchange service needs to be performed. However, the Hyundai certified technicians are well aware of the service needs of your particular Hyundai. You can give us a call. We will let you know what your model and year recommend. You can also schedule your brake fluid exchange online on our website.
Negative Outcome from Missed Service
If you don't change your brake fluid completely with a brake fluid exchange service the braking system will experience greater wear and tear. Also, the brake fluid can become compromised over time with excess water or dirt. These unwanted items can become hazardous to your hydraulic braking system. Corrosion can occur and you may have other problems with your braking system. Letting a professional Hyundai-certified and trained technician takes care of your vehicle and the brake fluid exchange is a great idea.
Do Other Systems In My Car Need Exchange Services?
Other systems in your car that require fluid exchange services include:
automatic transmission fluid exchange
power steering fluid exchange
antifreeze coolant fluid exchange
Again, taking a look at your owner's manual will give you an idea of what Hyundai requires in terms of fluid exchange services. We'll be more than happy to help you here at Germain Hyundai. We know Hyundai like we know the back of our hand. Just
call
, we can give you the answer that you need regarding what services are required for your Hyundai. Keeping your car on the road is our goal. We don't have to ask, we know it's your goal too.
Vehicle Service & More at Germain Hyundai
You will receive one-stop convenience at our Columbus, Ohio service department. Wherever you find the Germain name you are sure to get treated with kindness, respect, and courtesy. We offer oil changes and other maintenance for your vehicle. You'll also find an expansive new and pre-owned inventory of cars for sale here.
  Schedule Service
Service Hours
Monday

7:30AM - 6:00PM

Tuesday

7:30AM - 6:00PM

Wednesday

7:30AM - 6:00PM

Thursday

7:30AM - 6:00PM

Friday

7:30AM - 6:00PM

Saturday

8:00AM-4:00PM

Sunday

Closed