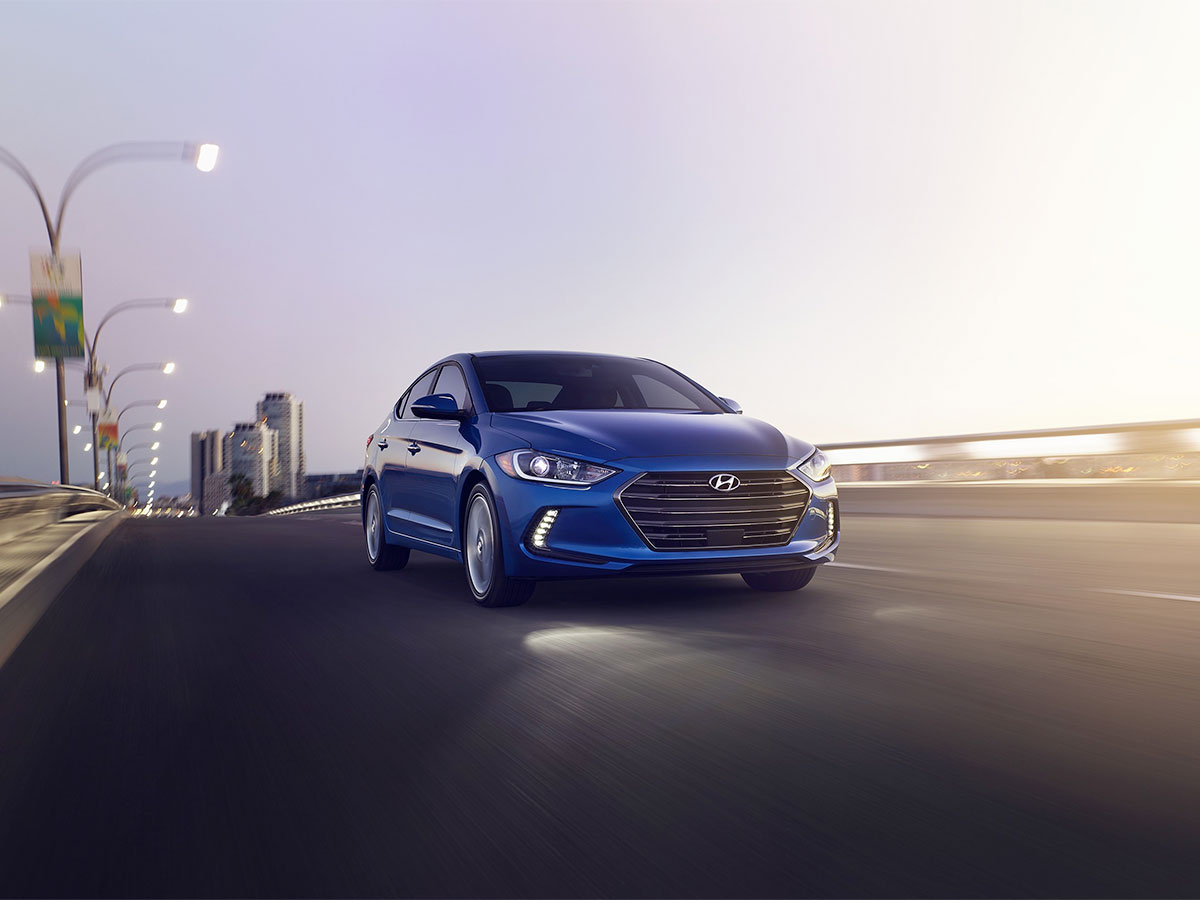 Brake Pad Replacement At Germain Hyundai
Brake pad replacement is just one of the many services we offer for your brake maintenance. Maintaining your brakes is a very important feature of your driver safety. We take this task seriously and pass on our knowledge to you. Brake pads are generally the first part of your braking system that will experience wear and tear.
  Schedule Service
  Service Specials
Start With Hyundai and End With Hyundai
Hyundai vehicles are known for their superior quality and performance. Hyundai vehicles feature antilock braking systems as well as automatic emergency braking. Some vehicles also feature the forward collision avoidance feature which involves the braking system as well. If a crash is detected by the vehicles monitoring technology, and you do not react, the system will automatically go into emergency braking mode. This system has full braking stopping power. The braking system can be utilized from anywhere between 5 and 50 mph. Leave the expert brake pad replacement service to our qualified technicians. While we're at it, we'll let you know if any other components of your braking system need maintenance or repair.
Signs That You Need To Replace Your Brakes
If you notice "sticking" of your breaks or a squealing, screeching noise when braking, it's time to bring your Hyundai in. Your brakes maintenance light may even flash on your dashboard. All of these are early indicators that you need to have your brakes looked at immediately. If you come in early enough, you will save the other parts of your braking system. Serving the Grove City, Hilliard, West Jefferson, and Dublin, OH Areas.
Yes, we are located in beautiful Columbus, Ohio, however, we serve the above-listed areas, as well. Coming into our dealership to purchase from our new or pre-owned inventory is a smart idea. After you purchase a car here, you can come in to have your vehicle serviced. Many decide to make Germain Hyundai a family tradition. Our dealership has expanded to other locations that include other makes and model vehicles. 
Servicing Your Hyundai in Columbus, OH Has Never Been Easier
Our technicians are Hyundai certified. We only use OEM Hyundai parts. When you have your Elantra or Sonata serviced here you'll get only top-of-the-line parts. We don't use refurbished or rebuilt parts, at all. That is the dealership promise that we make to each one of our customers. Having a mechanic that you trust is of paramount importance. We appreciate that at Germain Hyundai. No matter how friendly they are, your neighborhood mechanic cannot guarantee the same service quality that we can. When it comes to something as important as your vehicle, it's important to go with an industry leader like Germain Hyundai.
  Schedule Service
DYNAMIC_PREF_LABEL_SITEBUILDER_BRAKE_PAD_REPLACEMENT_1_HOURS1_WIDGETHEADING
Monday

7:30AM - 6:00PM

Tuesday

7:30AM - 6:00PM

Wednesday

7:30AM - 6:00PM

Thursday

7:30AM - 6:00PM

Friday

7:30AM - 6:00PM

Saturday

8:00AM - 4:00PM

Sunday

Closed