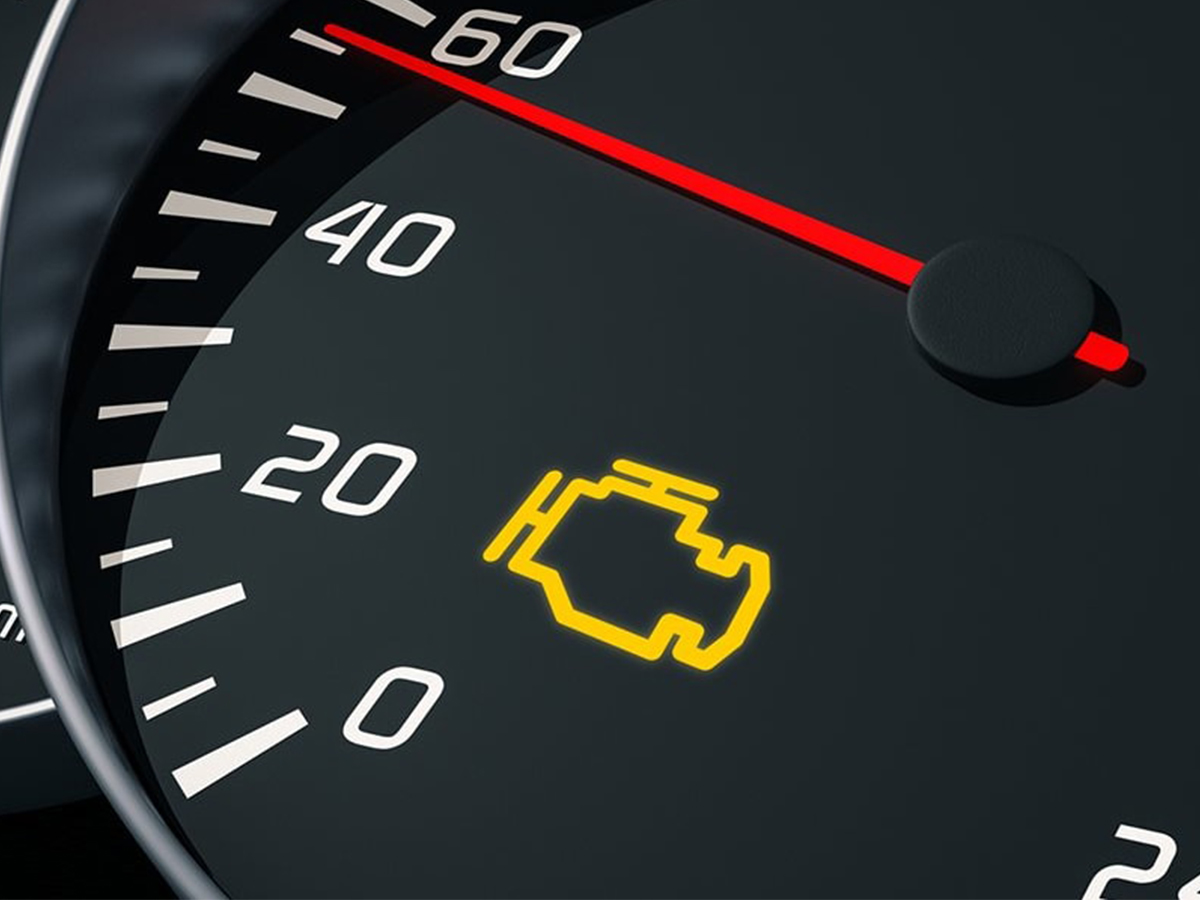 If the Check Engine Light in Your Vehicle Turns On, Visit Germain Hyundai in Columbus, OH for Check Engine Light Diagnostic Service
Your Hyundai is equipped with a number of warning lights that can help you to know when something needs attention in your vehicle. It's important to pay attention to these lights. The check engine light is perhaps the most infamous warning light, partly because it's so seemingly vague. On this page, we'll go into more detail on what this light means and how you should react. Find out more here, or just head to Germain Hyundai near Grove City and Hilliard.
What Does the Check Engine Light Mean?
Your vehicle's engine control unit, or ECU, constantly monitors the state of your engine, checking multiple factors to make sure that everything is running smoothly. If it senses that something is not as it should be, the ECU does two things simultaneously: it turns on the check engine light and stores a code pointing to the component or system that has the problem. When you bring your Hyundai in for check engine light diagnostic service, our technicians will hook the ECU up to a code reader that will be able to let us know what part of your engine needs attention.
What to Do if the Check Engine Light Comes On
As long as the check engine light is solid, you can keep driving without worrying too much. However, when you reach your destination, you should schedule an appointment at Germain Hyundai. This is because a solid check engine light means that the issue is probably not an emergency; however, it will likely affect your vehicle's emissions, performance, or efficiency.
What Does a Flashing Check Engine Light Mean?
If the check engine light is flashing, it means that there's a more serious problem. Often, an engine misfire can cause a flashing check engine light -- and if this happens, it's a good idea to pull over as soon as you can safely do so, and then shut the engine off. If you don't, your Hyundai's catalytic converter may be destroyed.
Schedule Your Next Check Engine Light Diagnostic Service at Germain Hyundai, Serving West Jefferson and Dublin, OH
When you need to find out what that check engine light is trying to tell you, we're here to help at Germain Hyundai. If the light comes on in your Hyundai, hop over to our online service scheduler to make your appointment for a diagnostic service. We look forward to helping you figure out what your vehicle needs at Germain Hyundai.
  Schedule Service
---
Dealer Wallet Service Marketing & Fixed Ops SEO by

Service Hours
Monday

7:30AM - 6:00PM

Tuesday

7:30AM - 6:00PM

Wednesday

7:30AM - 6:00PM

Thursday

7:30AM - 6:00PM

Friday

7:30AM - 6:00PM

Saturday

8:00AM - 4:00PM

Sunday

Closed