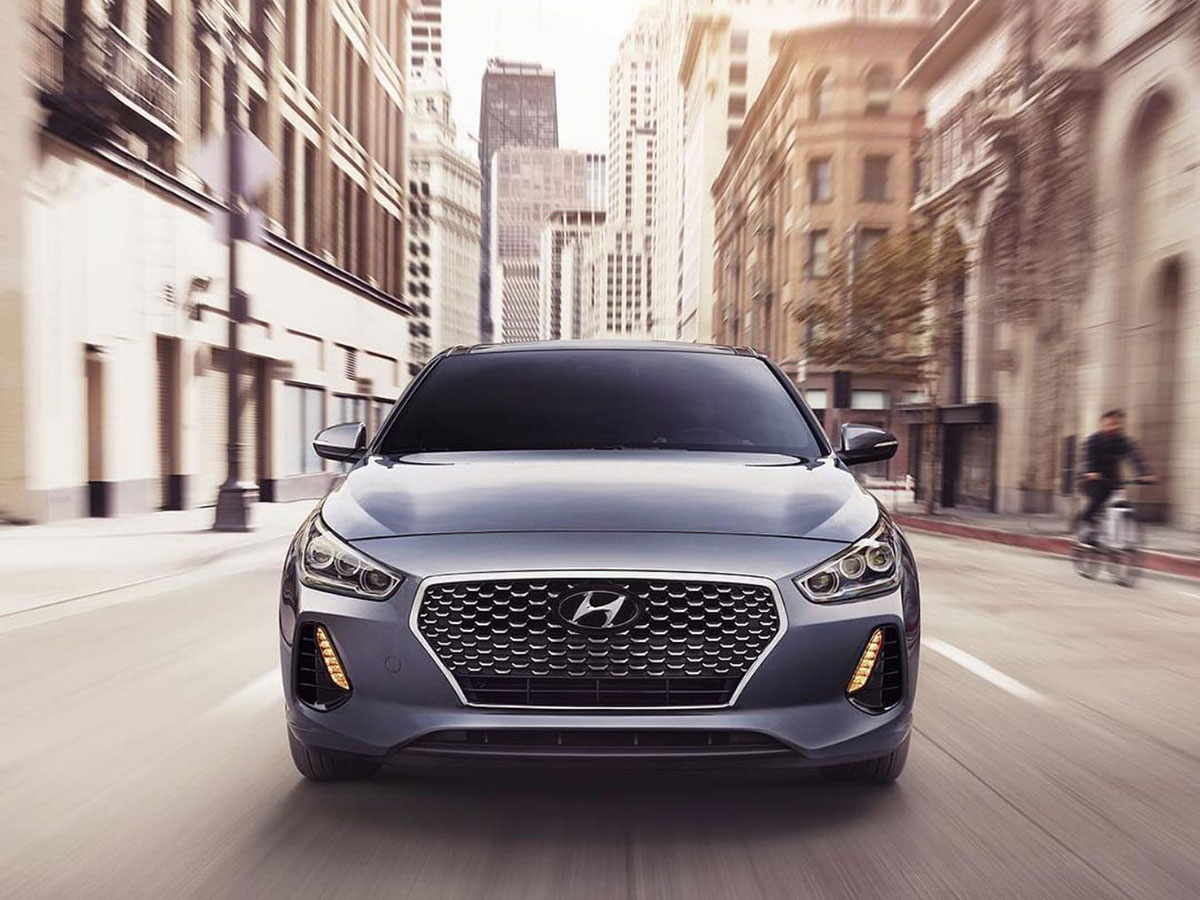 Germain Hyundai Four-Wheel Alignment
This alignment allows for proper contact between your tires and the road. Front end alignment can include a frontal and caster alignment of the two front wheels. The rear wheels are aligned using the toe and camber adjustment. Only a Hyundai-certified and trained technician should perform the four-wheel alignment on your Hyundai vehicle. It is a simple procedure however a professional must perform it.
  Schedule Service

 
What Is The Four Wheel Alignment Service?
Basically, the Hyundai certified technician will get the angles that are prescribed for your particular model vehicle and adjust the suspension and wheels to fit those Hyundai specifications. Having a properly aligned car will cause much less wear and tear on the tires. It is safer and should be performed at regular intervals. You may not notice that your car requires a four-wheel alignment service. That's why it's important to bring your vehicle in for regular maintenance. We are aware of the need for this service. If your car begins to veer to the left or the right that is a clear indicator that your car requires a four-wheel alignment service.
Scheduling a Four-Wheel Alignment
If you are a really hard driver you will likely need to have your four-wheel alignment service more frequently. However, if you are not a driver who has extensive mileage you may be able to have your Hyundai four-wheel alignment service every 2 to 3 years. However, the Hyundai- certified technician that you will work with will refer to the owner's manual to get the specifics for your particular model Hyundai.
Tire Sales at Germain Hyundai
We have a full maintenance schedule to keep your Hyundai on the road for years and years of riding enjoyment. You can also buy new tires at Germain Hyundai or have your tires repaired at our service center. Our service center is complete with fresh baked cookies, newspapers and magazines and a lot of enjoyment for you and your family. We're not saying it's as exciting as a trip to the Taj Mahal, however, our service center is state-of-the-art. You can buy new tires and drop your children off for a fun, exciting time at the children's play area.
  Schedule Service
Service Hours
Monday

7:30AM - 6:00PM

Tuesday

7:30AM - 6:00PM

Wednesday

7:30AM - 6:00PM

Thursday

7:30AM - 6:00PM

Friday

7:30AM - 6:00PM

Saturday

8:00AM - 4:00PM

Sunday

Closed