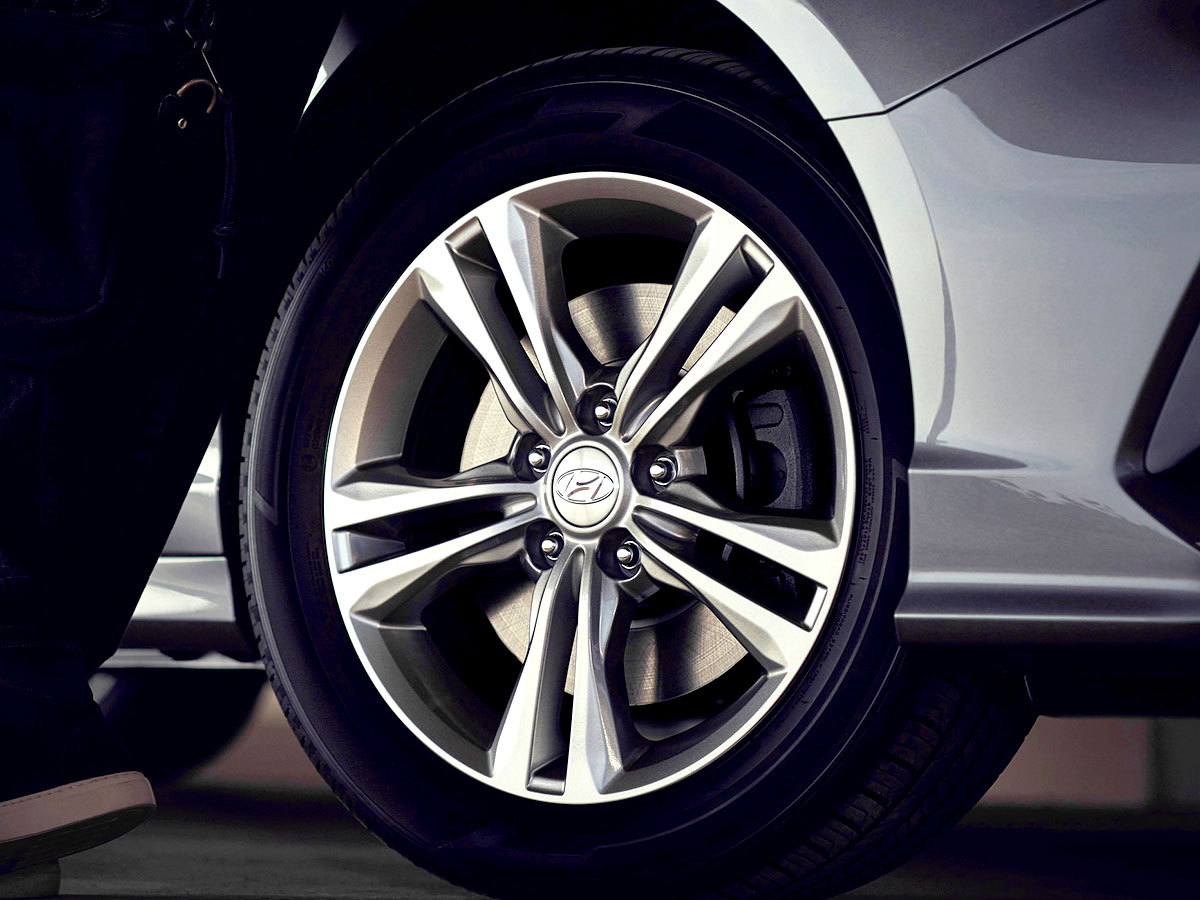 Wheel Alignment Near Grove City, OH
Many car owners don't realize how important keeping their vehicle aligned is. A Hyundai, or any other vehicle that is appropriately aligned, will ensure even wear over the tires and give drivers more control on the road. The certified technicians from Germain Hyundai can help when this service is necessary for your vehicle.
  Schedule Service
  Service Specials
Understanding More About Wheel Alignment
Alignment services involve adjusting your steering and suspension, which are connected to the wheels. Our technicians help if you need a two-wheel alignment or four-wheel alignment, as explained below:
We will assess what kind of alignment you need, and it will also depend on the kind of vehicle you drive. However, four-wheel alignment is typically required on an all-wheel-drive vehicle with independent suspension. It's important to understand that alignment doesn't just keep your car moving straight. One of the most significant benefits of keeping your Hyundai aligned is maximizing the lifespan of your tires. Vehicles improperly aligned quickly lose tread life, and you may also notice the car pulling to one side of the road or another.
Be Proactive With Your Hyundai's Alignment
Just like many other services, taking a preventative approach can save you from a costly repair in the future. Our friendly technicians from Germain Hyundai near Grove City recommend the following:
Get your alignment checked roughly every six months or no more than 10,000 miles
Take advantage of our FREE alignment check as part of our service and parts coupon offers
Schedule an appointment if you have quicker than usual tire wear or if your car pulls to the left or right
Other than having a better driving experience, keeping your Hyundai aligned can also keep you safer. It's even more critical before winter begins because this is the time of year with more dangerous driving conditions. If it's harder to keep your car in a straight pathway, you run the risk of an accident with snowy or icy roads.
Get Your Hyundai Alignment Near Grove City, OH
A short ride on I-71 N will bring you right to Germain Hyundai. Our friendly team will welcome you in and get you on your way. You can easily make an appointment by scheduling one online or giving us a call. A relatively straightforward service like this can help with better driving performance and put more money in your pocket. We are open six days a week to serve you. Help yourself to free refreshments while you wait and enjoy a hot cup of coffee.
  Schedule Service
Service Hours
Monday

7:30AM - 6:00PM

Tuesday

7:30AM - 6:00PM

Wednesday

7:30AM - 6:00PM

Thursday

7:30AM - 6:00PM

Friday

7:30AM - 6:00PM

Saturday

8:00AM - 4:00PM

Sunday

Closed