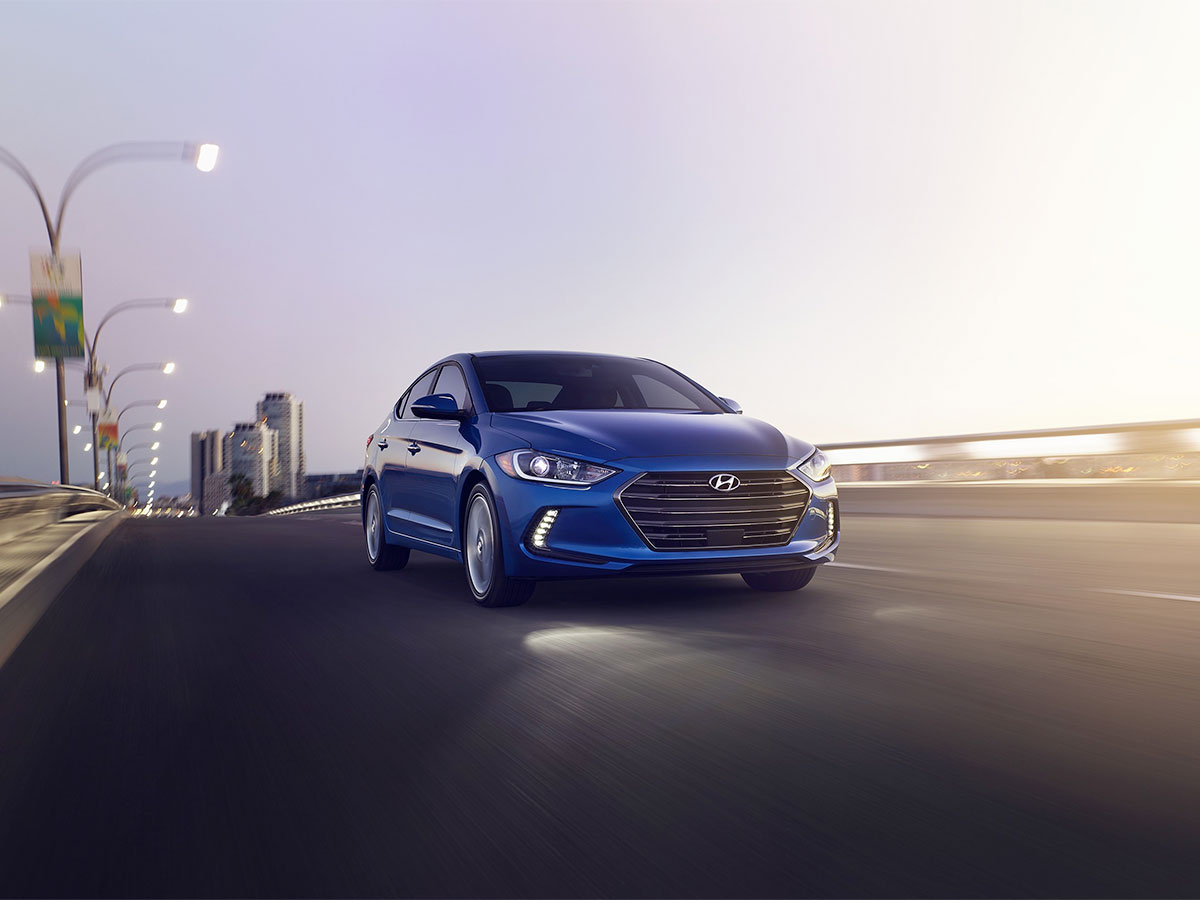 Hyundai Brake Service near Grove City, OH
For Hyundai service and repairs that you can trust, bring your car over to Germain Hyundai of Columbus. We service regions of Grove City, Hilliard, West Jefferson, Dublin, and Columbus. Our highly trained and certified team of technicians can perform a full range of auto services. Whether you need routine maintenance, new parts, or specialized auto service, we have you covered. The brake system of your vehicle is critical to the safety and performance of the vehicle. Here is an overview of what we have to offer in brake services.
  Schedule Service
  Service Specials
Brake System Inspection
Our technicians can perform a comprehensive brake system inspection. They will inspect the brake pad thickness and condition. Among other components, they will check the brake rotors, calipers, and the quality of the brake fluid. If there is an issue with any component of the brake system, our technicians will recommend how they can fix the issue.
Brake Pad Replacement Service
With regular use, the brake pads tend to wear down from friction and heat generated from braking. It is important to have regular brake pad inspection so that you can get them replaced before the brake system of your vehicle is compromised. Worn out brake pads can cause damage to other components of the vehicle, such as the rotors.
Brake Rotor Resurfacing and Replacement Service
Our technicians can inspect the rotors to determine if they are in good working condition. At times, the surface of the rotors gets damaged. We can fix this issue with the rotor resurfacing service. If damage to the rotor is severe, then the rotor will need to be replaced. We carry genuine OEM products at Germain Hyundai of Columbus, OH, so you can be certain that you will receive a perfectly fitting rotor for your vehicle.
Brake Fluid Exchange Service
Over time the brake fluid tends to breakdown or gets contaminated with debris or dirt. It needs to be regularly inspected to determine if it needs replacement. Our technicians can perform a brake fluid exchange service that drains the old fluid and perform a complete flush of the system before replacing it with fresh brake fluid.
Brake Rotor Resurfacing and Replacement Service
We believe in providing our customers with a pleasant and hassle-free experience. It starts with offering our customers the convenience of booking a service through our website. You can also call us or drop by our Columbus dealership. We understand that it can get expensive to get regular auto service and repairs. Therefore, we often run discount programs and promotions to allow our customers to save on services and repair. Make sure to check our specials page on our website for the latest offers.
  Schedule Service
Service Hours
Monday

7:30AM - 6:00PM

Tuesday

7:30AM - 6:00PM

Wednesday

7:30AM - 6:00PM

Thursday

7:30AM - 6:00PM

Friday

7:30AM - 6:00PM

Saturday

8:00AM - 4:00PM

Sunday

Closed