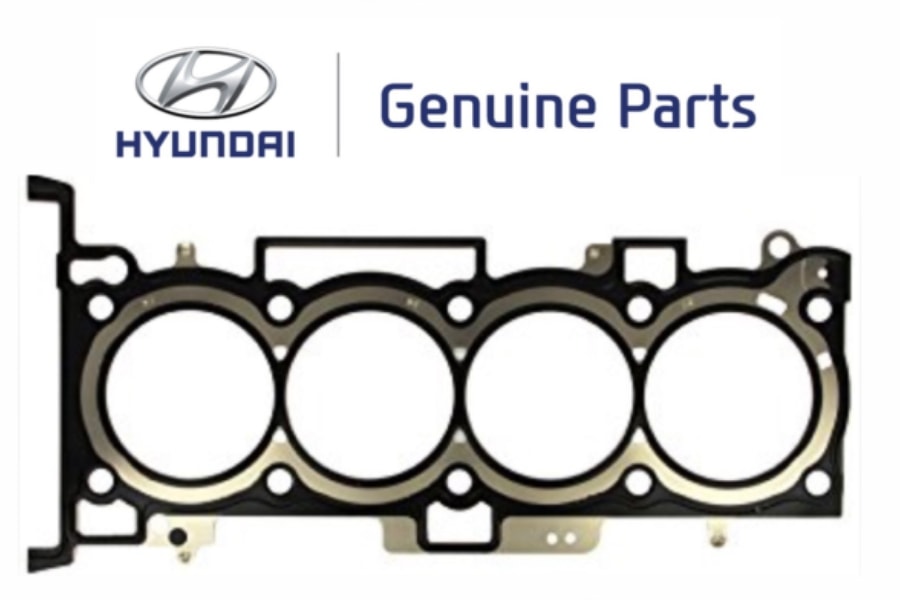 Head Gasket Repair in Columbus, OH
When it comes to replacing and repairing a Hyundai head gasket in Columbus, OH, there's no better option than Germain Hyundai. Let's talk a little more about head gasket replacement and what makes it special.
What Is the Head Gasket?
The head gasket is one of many engine parts. It seals the bottom part of the engine to the head. Inside of this part of the engine, you'll have oil, compression, and coolant mixing around.When the head gasket is blown, the coolant and oil will escape from the engine. This means that your car won't run properly and it can be a huge problem.
What Causes a Blown Head Gasket?
Like other engine parts, driving your car enough can lead to a blown head gasket. Everyday use will slowly wear down every part of your car. For head gaskets specifically, there are a few other causes:
If your engine gets too hot, it can ruin the seal in the head gasket and blow it. Your engine might be overheating thanks to another issue or a lack of coolant. Either way, it could blow your head gasket.
If your former mechanic didn't install the head gasket correctly, you could be in trouble. This is why it's important to make the right choice as you're shopping for a mechanic.
If there was a small detonation in your engine, it could blow your head gasket. This could also lead to a number of other problems so you should take the car to us so we can check it out.
What Are the Signs of a Blown Head Gasket?
There are a lot of different signs to look for:
High engine temperature
Low coolant levels
Frothy oil running in your car
Light smoke coming from the exhaust pipe
On top of that, you might find oil splattered around the top of your engine or you'll see oil leaking from the bottom of your car.
No matter what sign you come across, a blown head gasket is a dangerous thing to have. You should always rush your car over to us and let us take a look.
Why Choose Germain Hyundai?
At Germain Hyundai, we have a lot of experience in this industry. When it comes to head gasket repair on your Hyundai, you can trust us.Our experienced team has hands-on experience doing repairs on cars just like yours. We've done it so many times in the past that it comes naturally to us now.Allow us to inspect, correct, and prevent any problem you might experience in your Hyundai. Reach out to us today to get the conversation started and we'll quickly fix your car.
  Schedule Service
Service Hours
Monday

7:30AM - 6:00PM

Tuesday

7:30AM - 6:00PM

Wednesday

7:30AM - 6:00PM

Thursday

7:30AM - 6:00PM

Friday

7:30AM - 6:00PM

Saturday

8:00AM - 4:00PM

Sunday

Closed