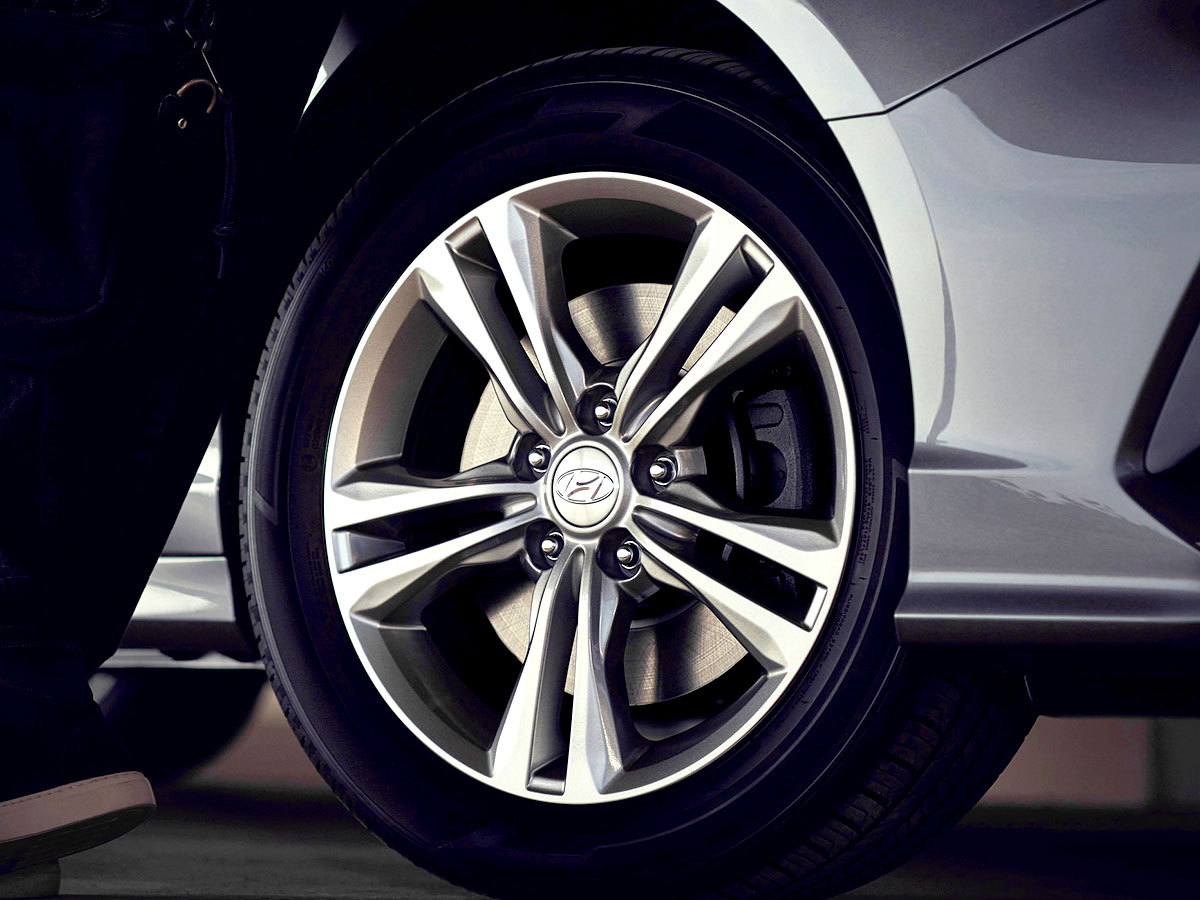 Hyundai Alignment Service Near Hilliard, OH
How often should you have a wheel alignment inspection done? The rule of thumb is anywhere between 3,000 and 5,000 miles. But, if you tend to drive your car a lot or drive on rough roads, it's recommended more often. During a wheel alignment, tires are adjusted to the proper angle when striking the road. The camber, toe, and caster are also adjusted. In addition, the steering wheel, steering components, and wheel wells are inspected. The difference between a two-wheel alignment and a four-wheel alignment is that in a two-wheel alignment the two front wheels are adjusted, while in a four-wheel alignment all four wheels are adjusted. After a wheel alignment, you'll instantly notice that your car rides better.
  Schedule Service
  Service Specials
Signs that Indicate it is Time for a Wheel Alignment Near Hilliard, OH
There are several telltale signs that it is time for you to have your car in for a wheel alignment. Your steering wheel is made lay crooked when you're driving straight or you may notice that your steering wheel pulls to the left or right while you're driving. The steering wheel may vibrate and you may notice some uneven wear and tear on your tires. Your wheels may even squeak. All of these things are red flags that it's time for a wheel alignment inspection on your vehicle, so make the quick drive from Hillard, OH. Wheel alignment maintenance is not something to put off. Be sure to have it done in a timely manner, make an appointment today.
The Benefits of a Wheel Alignment Near Hilliard, OH
You reap a few benefits from having a wheel alignment. Handling your car will be easier and your car will perform better on the road. You'll have a much smoother ride while driving the car. With a timely wheel alignment, you'll prevent premature wear and tear from occurring on your tires. You'll definitely get more mileage out of your tires. Lastly, you'll find that you get better gas mileage. All around, the benefits of a wheel alignment save you money in the long run.
Hyundai Wheel Alignment With Germain Hyundai
Whether you need a two-wheel alignment or a four-wheel alignment near Hilliard, turn to the experts at Hyundai near Hilliard. Our automotive specialists also do wheel alignment inspections. We always do a thorough wheel alignment inspection before performing a wheel alignment on any car. For years, Hyundai in Hilliard has been performing wheel alignments for hundreds of customers. We at Hyundai in Hilliard have an excellent reputation for automotive service. if it's time for you to have a wheel alignment inspection or a wheel alignment, give us a call. Call us today to schedule a convenient time to bring your car in. We'll set you up with an appointment that works well with your schedule.
  Schedule Service
---
Dealer Wallet Service Marketing & Fixed Ops SEO by

Service Hours
Monday

7:30AM - 6:00PM

Tuesday

7:30AM - 6:00PM

Wednesday

7:30AM - 6:00PM

Thursday

7:30AM - 6:00PM

Friday

7:30AM - 6:00PM

Saturday

8:00AM - 4:00PM

Sunday

Closed