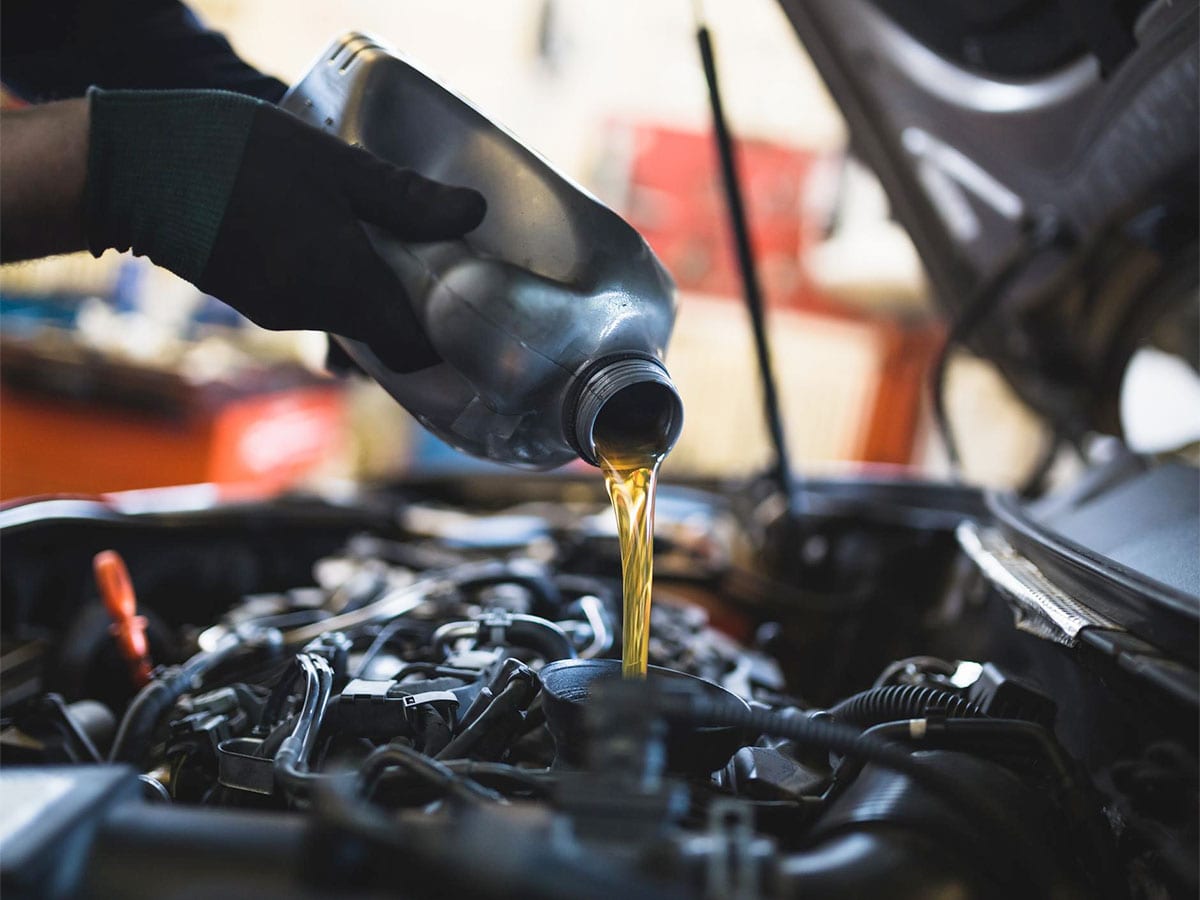 Hyundai Oil Change Near Hilliard, OH
We offer quality oil changes for Hyundai vehicles available within a 15-minute drive from Hilliard, OH. The oil changes at Germain Hyundai Columbus, OH, are performed according to certified standards by certified technicians and genuine Hyundai OEM parts with a fast turnaround. Given this level of certified quality and speedy service, you never have to accept substandard oil changes from the nearest quick lube retailer in Hilliard, OH, when we can provide the best at Germain Hyundai in Columbus, OH.
  Schedule Service
  Service Specials
Conventional oil is produced using crude petroleum extracted from the ground. The crude oil is refined considerably to make it ready for lubricating engines facing extreme friction and heat. It has been around since the automotive industry decided that it needed to standardize motor oil, hence the names it commonly goes by - conventional, standard, and regular motor oil.
This oil is described in simple terms as a mixture of conventional and synthetic oils. Although producing semi-synthetic oil is not as simple as mixing the two, it does require both petroleum-based conventional and synthetic base stock elements to produce. It is also commonly called synthetic blend motor oil.
Synthetic motor oil is produced using petroleum resources, yet the high degree of refinement required makes it a man-made oil. It has a smaller molecule that offers the thinnest viscosity. Its additives help this oil resist thermal breakdown for longer than conventional oil, which is why it comes at a slightly higher cost yet delivers premium lubrication.
When Does My Hyundai Need Oil Changes?
It is always best to reference the owner's manual to know when your specific Hyundai model needs an oil change because this can vary according to the model, year, engine type, and recommended motor oil. Generally speaking, these motor oils will require change service at these intervals:
Conventional every 3,000 - 5,000 miles
Semi-synthetic every 5,000 - 7,500 miles
Synthetic every 7,500 to 10,000 miles
Recommended Oil Change Benefits vs. Risks of Extended Oil Changes
We know it can be difficult for our customers from Hilliard, OH, to fit an oil change into a busy schedule. But rest assured that routine oil changes at the recommended miles are the best way to get the most out of an engine for as long as possible. Conversely, there are opposing risks when extended oil changes become habitual. Consider this benefit-risk analysis when deciding your Hyundai's oil changes:
Clean engine with fresh oil vs. Dirty engine lubricated with sludgy oil full of accumulation
Internal parts moving freely vs. Parts working harder with increased friction & heat
Enhanced fuel efficiency vs. Reduced fuel efficiency
Internal parts wear as expected vs. Internal parts get premature wear & tear
Longest-lasting engine vs. Shorter engine life
Visit Germain Hyundai of Columbus Today
Germain Hyundai can even take care of more complex maintenance and repair tasks, such as replacing transmissions and doing complete brake jobs. If you're looking for an easy way to keep up with Hyundai maintenance, just give Germain Hyundai a call or use our online tool to schedule an appointment.
  Schedule Service
---
Dealer Wallet Service Marketing & Fixed Ops SEO by

Service Hours
Monday

7:30AM - 6:00PM

Tuesday

7:30AM - 6:00PM

Wednesday

7:30AM - 6:00PM

Thursday

7:30AM - 6:00PM

Friday

7:30AM - 6:00PM

Saturday

8:00AM - 4:00PM

Sunday

Closed