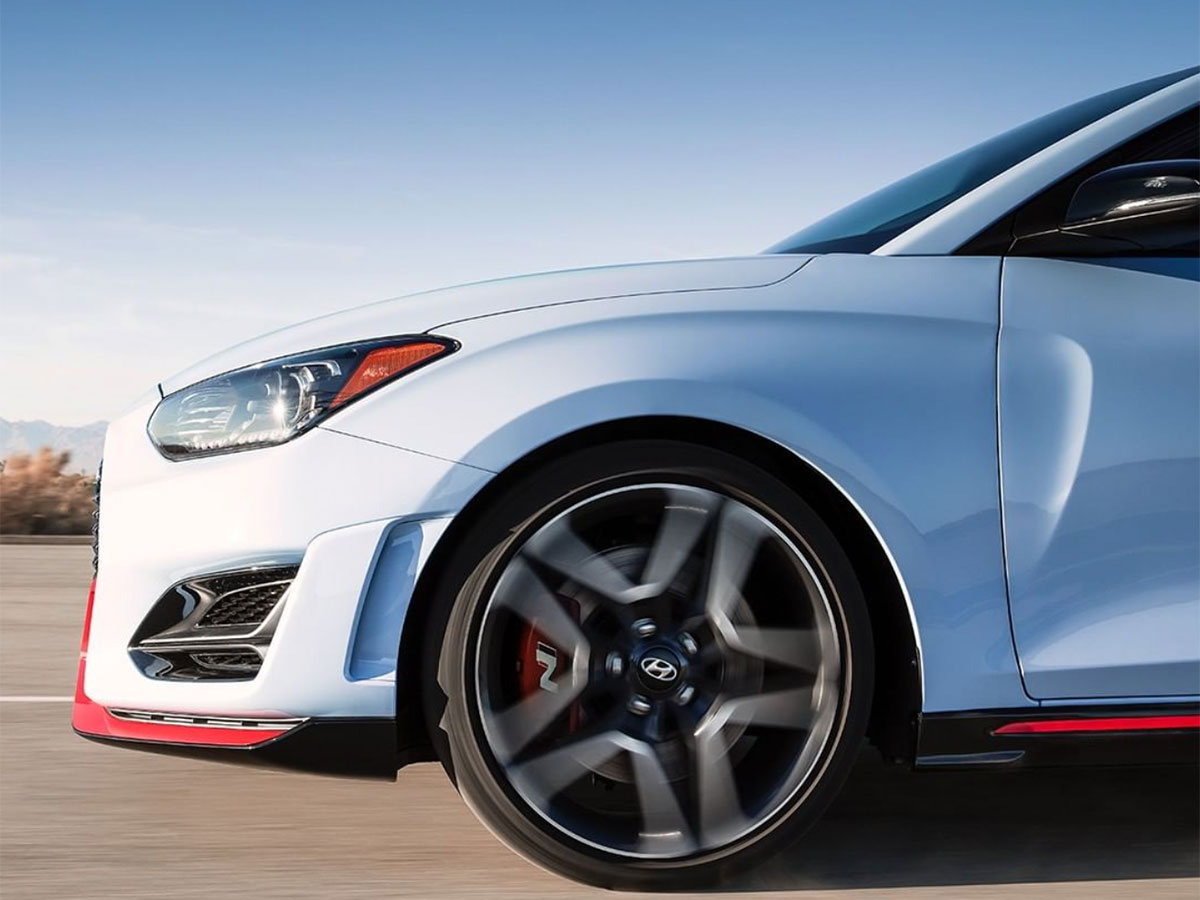 Hyundai Tire Sales & Service near Hilliard, OH
We operate a Hyundai-certified tire department offering our customers from Hilliard, OH, the highest-quality one-stop tire sales and service opportunity - just a short 15-minute drive away! Our tire department is a state-of-the-art facility staffed with certified technicians offering excellent customer service. We offer a full menu of tire services completed with a fast turnaround according to certified standards. The 15-minute drive south from Hilliard, OH to Germain Hyundai Columbus, OH is a profitable investment that gets you the best new tires and tire maintenance for your vehicle.
  Schedule Service
  Service Specials
New Hyundai Tire Sales
Look no further than our tire department if you are looking for new Hyundai tires near Hilliard, OH. We stock a large inventory of genuine Hyundai OEM tires in a selection of seasonal treads ready to meet individual transportation needs. Be sure to consider our tire special when getting your new set of 4 tires to get free lifetime tire rotations with your purchase.
Certified Tire Services at Germain Hyundai Columbus, OH
Tires are an investment in pleasant driving, smooth handling, and safety. We assume our customers from Hilliard, OH want to get the most out of their tire investment, so we naturally offer a full menu of tire services according to Hyundai certified standards to do just that!
Tire Inspection
Our certified technicians know automotive tires inside and out. Expert tire inspections are always an excellent decision because they are the heart of routine tire maintenance. Tire inspections include a rubber health assessment, tread depth measurement, and inflation adjustment. We will diagnose problems and make referrals to routine maintenance if needed. Routine tire inspections are an excellent way to:
Reduce uncertainties where the rubber meets the road
Promote safety in adverse conditions
Get the longest-lasting tires
Tire Rotation
Tire rotation is about exposing a set of tires to the same road forces over the long run. This helps prevent rapid tire wear and the driving troubles associated with damaged tires. Tire rotation service is recommended every 6,000 - 8,000 miles.
Wheel Alignment
Wheel alignment is one of the most important tire maintenance services for driving comfort, long-lasting tires, and safety. We use computerized wheel alignment equipment to get the best result.
Tire Balancing
The wheel-tire assembly needs to have centered weight to spin without wobbling. Tire balancing service ensures a precise center of weight as the wheels spin. Our Hyundai certified technicians use a digital wheel balancer to test and adjust the wheel-tire assemblies' balance.
Germain Hyundai Tire Center
Germain Hyundai can even take care of more complex maintenance and repair tasks, such as replacing transmissions and doing complete brake jobs. If you're looking for an easy way to keep up with Hyundai maintenance, just give Germain Hyundai a call or use our online tool to schedule an appointment.
  Schedule Service
---
Dealer Wallet Service Marketing & Fixed Ops SEO by

Service Hours
Monday

7:30AM - 6:00PM

Tuesday

7:30AM - 6:00PM

Wednesday

7:30AM - 6:00PM

Thursday

7:30AM - 6:00PM

Friday

7:30AM - 6:00PM

Saturday

8:00AM - 4:00PM

Sunday

Closed