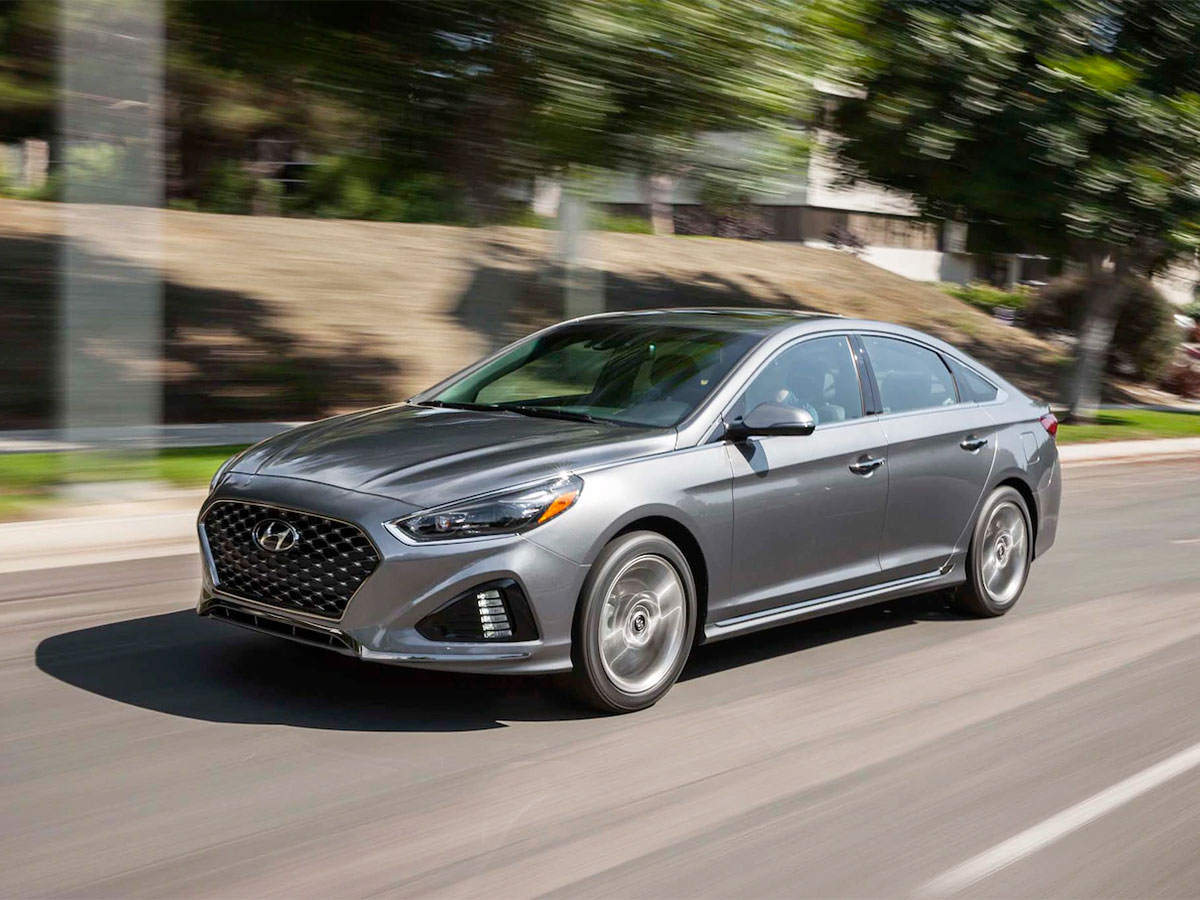 Hyundai Transmission Service Near Hilliard, OH
As a car owner, you know that routine services are essential to keeping your Hyundai on the road. One of the most important parts of your car is its transmission system. Without a working transmission, you won't be driving anywhere. Luckily, our experts at Germain Hyundai are extremely knowledgeable about Hyundai transmissions. We are just a short drive away from Hillard, OH.
  Schedule Service
  Service Specials
Transmission Service with Germain Hyundai
Is it that time for a transmission inspection for your vehicle? During a transmission inspection, the sump pan is inspected and cleaned. A check is also done to and see if there's been friction or any metal particles. The transmission of a car is responsible for making sure that the wheels have enough power at different driving speeds. The transmission has sensors to do this, and the transmission is what changes the gears in your vehicle at different speeds.
Signs You Need Transmission Service Near Hilliard, OH
Your transmission requires regular maintenance to stay in good working condition. When the transmission is not in good condition, your car will not perform properly while you're on the road. If your transmission is slipping or shifting out of gear when driving, that's a sure sign that you need to have your transmission inspected. This may happen when you're going uphill or downhill. Unusual noises coming from your vehicle should not be ignored. It typically sounds like whining, clunking, or banging should be looked into. It just may mean there's a problem with the transmission. Have your transmission inspected at Germain Hyundai near Hilliard, OH if this happens.
Benefits of Transmission Service
You should never ignore leaking fluid from your vehicle. If you notice a dark red or brown fluid leaking underneath your car, it is likely transmission fluid. This needs to be fixed as soon as possible. There are many benefits to having a transmission flush. And just like a regular oil change, a transmission flush should be part of your maintenance plan for your car. During a transmission fluid exchange, all the debris and gum are cleaned out. Your car will run and perform better. The gears won't slip and the ride will be smooth. In addition, you'll avoid a premature transmission replacement. Keep in mind that a transmission replacement is expensive.
Hyundai Certified Transmission Service in Hilliard
If you need Hyundai transmission services near Hilliard, give us a call in Hilliard to schedule an appointment for your car. We offer transmission inspection, transmission replacement, and transmission fluid exchange. We offer transmission inspection, transmission replacement, and transmission fluid exchange at Hyundai Certified Transmission service in Hilliard, all of our automotive technicians are trained and experienced. You're in good hands with our transmission services in Hilliard. Plus, will arrange an appointment that works well with your schedule.
  Schedule Service
---
Dealer Wallet Service Marketing & Fixed Ops SEO by

Service Hours
Monday

7:30AM - 6:00PM

Tuesday

7:30AM - 6:00PM

Wednesday

7:30AM - 6:00PM

Thursday

7:30AM - 6:00PM

Friday

7:30AM - 6:00PM

Saturday

8:00AM - 4:00PM

Sunday

Closed