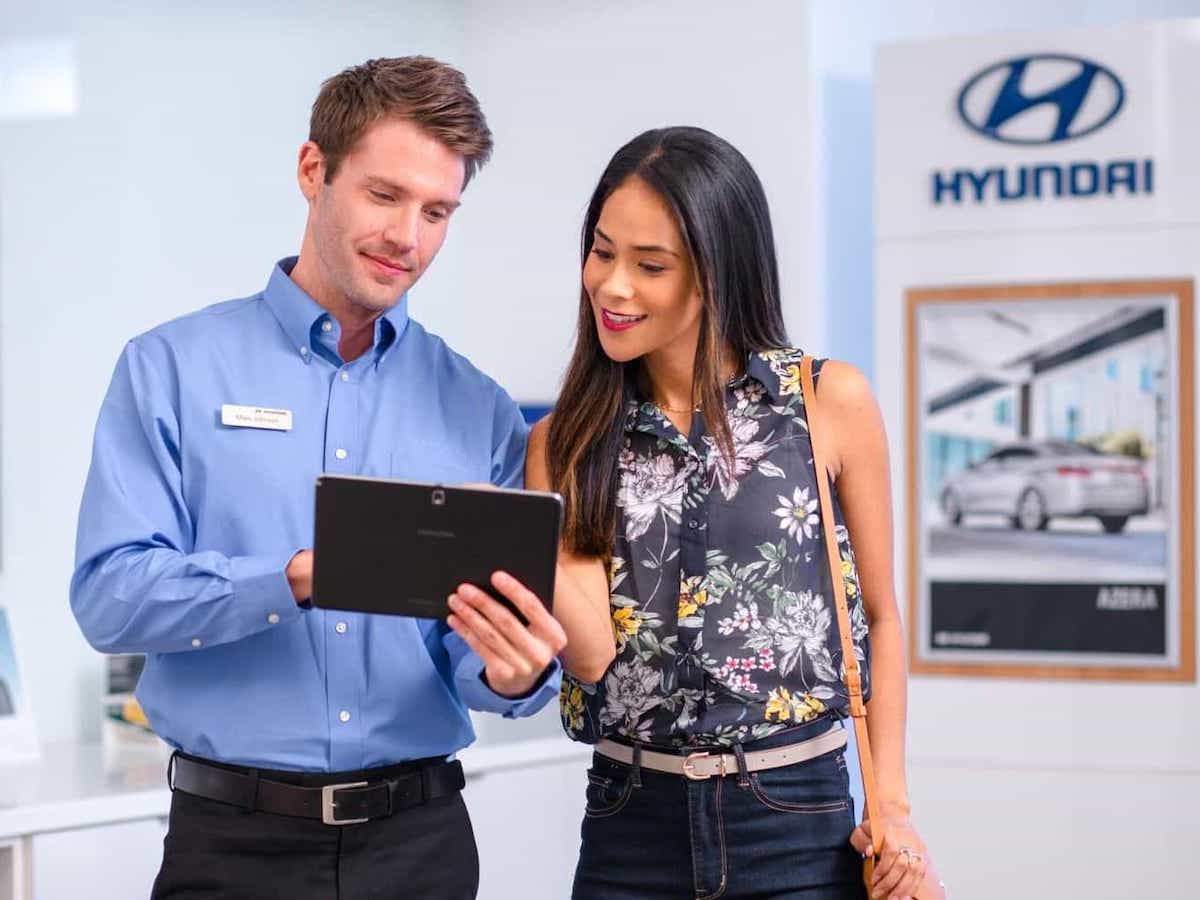 Choosing Certified Hyundai Service Over Independent Shops
Sure, you can go to an area mechanic but you won't be receiving certified Hyundai service. You also won't know if the mechanic is certified or uses genuine OEM Hyundai parts. While you may save a little money with another mechanic, you won't be sure of the quality of service that you receive. At Germain Hyundai Service Center in the Columbus Ohio area, our technicians are trained by Hyundai at the factory and are certified. This means that they will deliver service according to Hyundai standards.
  Schedule Service
  Service Specials
Maintenance You Can Trust
Our knowledgeable technicians are ready to care for your vehicle. Local mechanics may save you money but if the services are not performed correctly or parts are inferior, it could end up costing more to fix it. You'll also find that small auto shops can't always guarantee their work or parts.
Saving You Time and Money
Today's world is very busy. It can be difficult to schedule time to get maintenance or repairs for your vehicle. We recognize these challenges so we've organized our service center to operate more efficiently. Along with convenient online scheduling, these efforts save you money and time. You know that regular maintenance keeps your Hyundai in great shape. We're working hard to ensure that you can get service quickly and get on with your day.
Certified Hyundai Service
With certified Hyundai service, you'll never wonder about the quality of parts or work on your vehicle. Your vehicle will be cared for factory trained technicians and has been returned to factory conditions. This quality care is not available at independent mechanics. Cutting corners for service or parts can comprise the ride quality and performance of your Hyundai. We want your vehicle to always operate the way that it was designed to so when you need service, come see the experts.
Germain Hyundai Service Center
At Germain Hyundai Service Center, we believe in quality Hyundai care. Conveniently located in the Columbus, OH area, we make it easy to get your vehicle serviced. If you are experiencing an issue or just need routine maintenance, bring your vehicle in. Certified technicians will quickly diagnose the issue and get it fixed. Your Hyundai was designed to not only provide a mode of transportation, but it also has a high-quality driving experience. Keep it in the best condition as possible. Trust your Hyundai to the experts! Come see us today!
  Schedule Service
Service Hours
Monday

7:30AM - 6:00PM

Tuesday

7:30AM - 6:00PM

Wednesday

7:30AM - 6:00PM

Thursday

7:30AM - 6:00PM

Friday

7:30AM - 6:00PM

Saturday

8:00AM - 4:00PM

Sunday

Closed