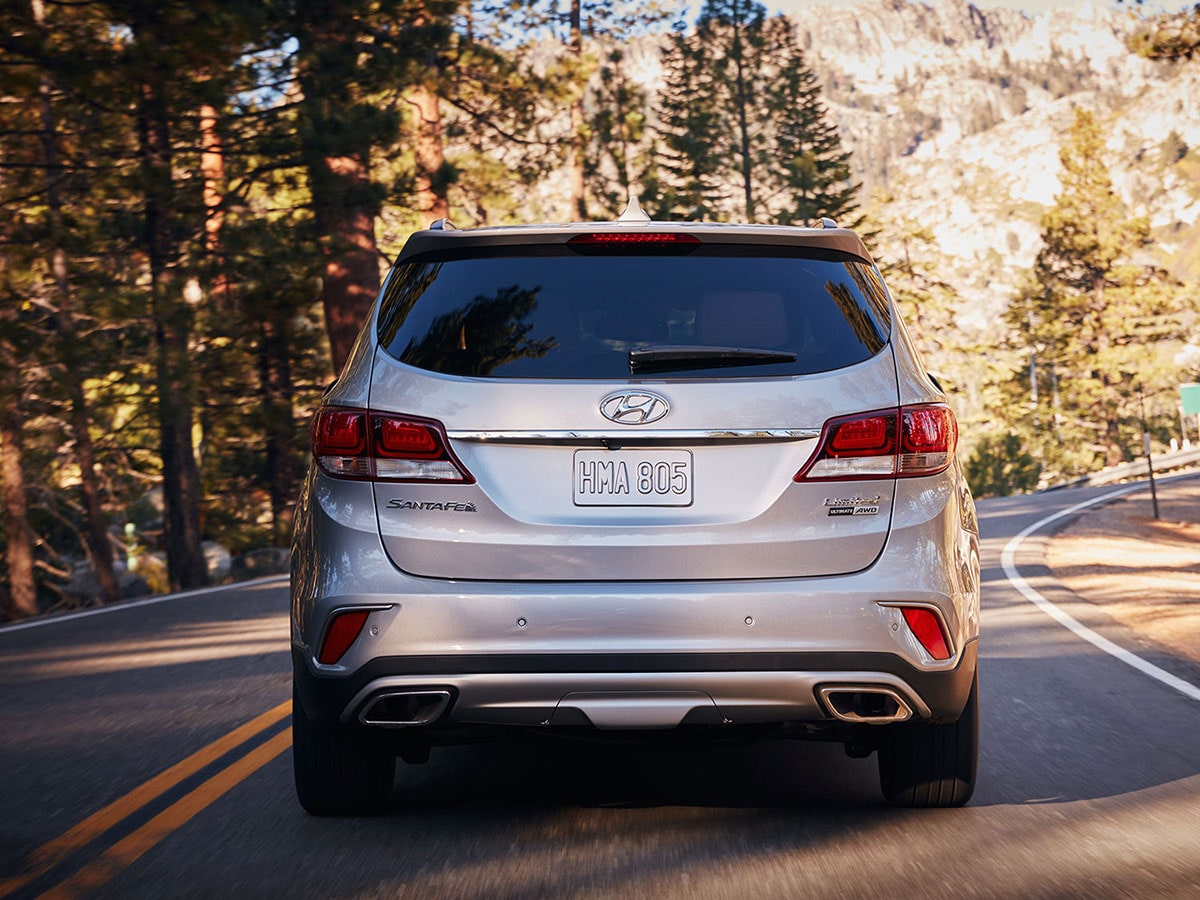 Rear Differential Problems Affecting Safe Driving in Columbus, OH
A vehicle's rear differential can strongly influence many other important automotive systems. When something happens to a Hyundai vehicle's rear differential, Grove City and West Jefferson drivers will sometimes notice very quickly. The act of physically handling the vehicle will become much more difficult as a result, especially when they're trying to turn the vehicle. Dublin and Columbus drivers may not be able to drive as accurately as they could before, which can lead to very serious problems. Hilliard drivers who have to drive frequently on the highway should be particularly worried about rear differential problems. Our technicians at the Germain Hyundai dealership can immediately repair a car's rear differential, preventing all of these very real issues.
---
Unexplained Noises Coming From The Rear Of Your Hyundai
When the rear differential starts to develop problems, the signs might not be especially dramatic at first. However, the car could still start to vibrate for no apparent reason. Grove City and Columbus drivers might also start to hear high-pitched noises all of a sudden, and they might not know where those noises are coming from initially. The car's gears might start to grind, which could eventually damage them and cause many more new problems. If all of those particular abnormalities seem to be happening at the same time, people should consider the possibility that there is a rear differential issue.
Unexplained Rear Tire Problems & Damage
Many very different automotive issues can eventually damage the car's tires, which certainly applies to the car's rear differential. Some people in Grove City will specifically check their cars' alignment frequently to consistently maintain their tires. It's often a good idea to do something similar with the rear differential since these sorts of related issues can also cause tires to become harmed. If the tires have already been severely damaged, Columbus drivers will also struggle even more when it comes to successfully handling their vehicles. Cars need to have high-quality tires, or they won't be easy to drive.
Why Service Your Hyundai's Rear Differential at Germain Hyundai?
It's just as important for them to have stable rear differentials. When both of those problems happen at the same time, West Jefferson and Columbus drivers might have a difficult time with even brief journeys. They'll really notice these issues if they're driving for a longer period of time, and it's important for Dublin drivers to get everything resolved before more automotive issues present themselves. At the Germain Hyundai dealership, we can quickly find the source of those problems and make sure that the rear differential has been restored. If there are any other issues that have been unaddressed, our technicians should also be able to find them for Columbus and West Jefferson drivers.
  Schedule Service
Service Hours
Monday

7:30AM - 6:00PM

Tuesday

7:30AM - 6:00PM

Wednesday

7:30AM - 6:00PM

Thursday

7:30AM - 6:00PM

Friday

7:30AM - 6:00PM

Saturday

8:00AM-4:00PM

Sunday

Closed