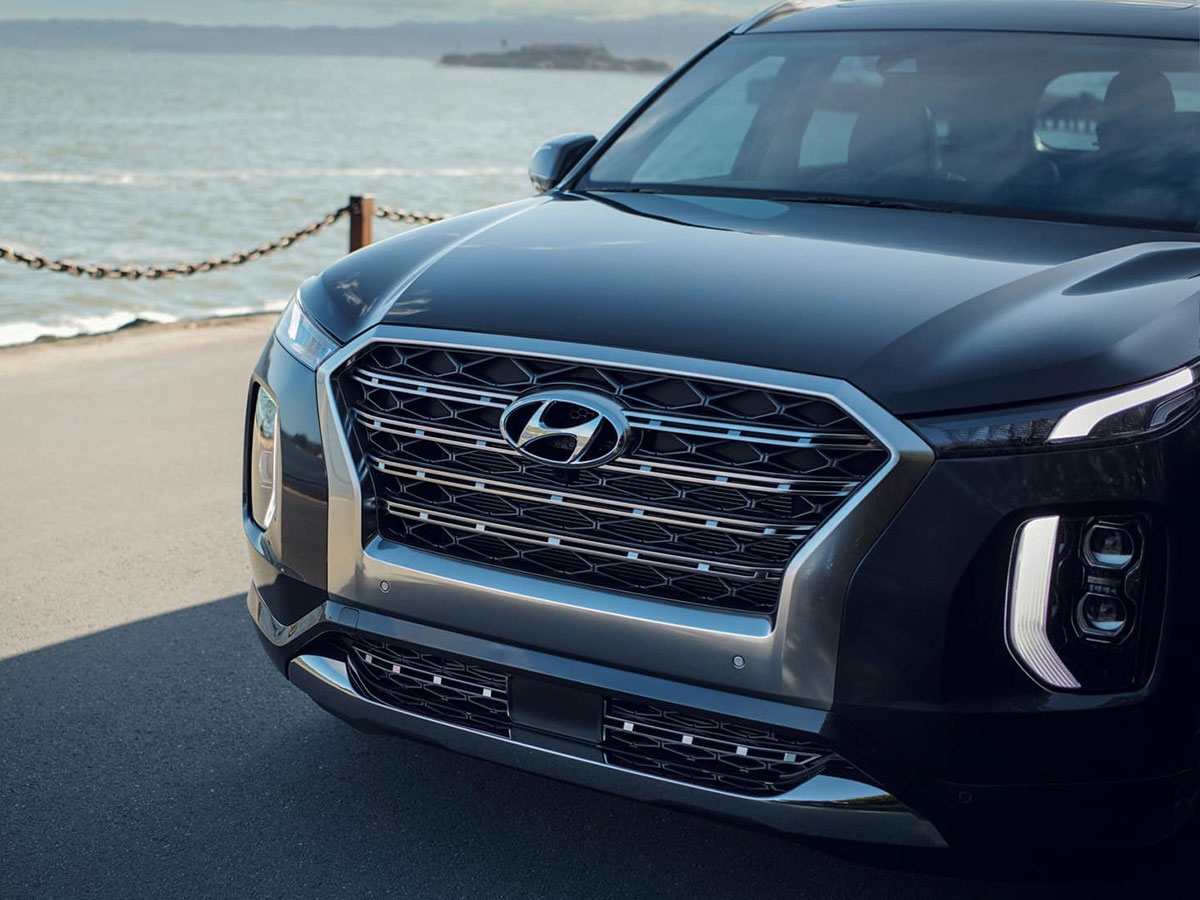 Getting your serpentine belt replaced
A serpentine belt, like the name implies, winds through your engine compartment keeping several accessories running. The belt powers your air conditioner, power steering, alternator, and so forth. This makes your engine more efficient, but when it breaks you pretty much have an inoperable car. Checking out your serpentine belt is part of regular maintenance when you bring your car to Germain Hyundai in Columbus, OH. We are also a short distance from Grove City, Hilliard, West Jefferson, and Dublin, OH. It can be difficult to tell the condition of your Hyundai's serpentine belt at a glance, so bring it to one of our technicians for an inspection.
  Schedule Service
  Service Specials
How a serpentine belt works
The serpentine belt has made engines more efficient, and they last a long time. This has cut down on maintenance costs as well. The one belt runs a lot of systems, which makes each of those systems more efficient at the same time. It simplifies the process of powering your car, and the downside is if it goes bad none of those systems will work. The serpentine belt usually lasts around 100,000 miles, so it is not something you need to think about for a long time. When we check out your belt we will look for cracks and wear, and we can tell you if it is getting too worn.
When the belt fails
If it does go bad you will hear slapping or knocking noises under the hood. The air conditioner will stop, you will barely be able to steer, and the battery will slowly die as the alternator is not getting any power. If the belt is about to break it should start slipping some, and that will create chirping or squealing sounds under the hood. It is not something to ignore. If the belt breaks you will hear loud slapping noises and your car will not run. You will be stranded where ever the belt breaks. It should be inspected at least once per year, and if you have 100,000 miles on a car and it has not broke, it would be a good idea to replace it anyway.
Come see us
Call Germain Hyundai today to get an appointment for service. Our service department can inspect your serpentine belt and make sure it is in good condition. We are in Columbus, OH., and within easy driving distance from Grove City, Hilliard, West Jefferson, and Dublin, OH. Germain Honda has all the latest diagnostic equipment and certified technicians, who can inspect your serpentine belt and give you good advice on whether or not to replace the belt. If it is worn, it should be replaced. While the belt does wind through your engine, it does not take a long time to replace. Bring your car to us to get the belt inspected. Don't take a chance on getting stranded out on the highway with a broken belt.
  Schedule Service
Service Hours
Monday

7:30AM - 6:00PM

Tuesday

7:30AM - 6:00PM

Wednesday

7:30AM - 6:00PM

Thursday

7:30AM - 6:00PM

Friday

7:30AM - 6:00PM

Saturday

8:00AM - 4:00PM

Sunday

Closed