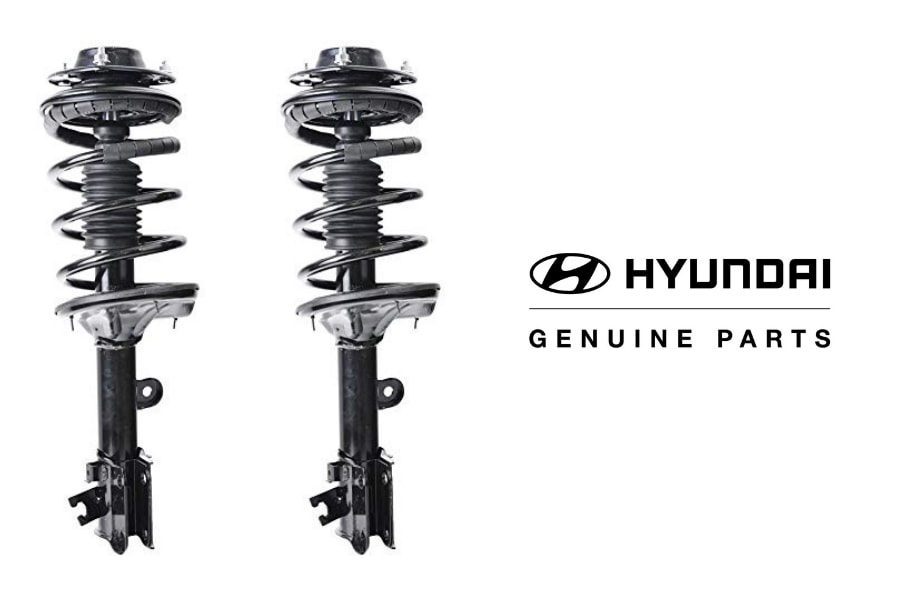 Shocks and Strut Replacement
You might not think about the suspension system in your car or SUV very often, but the truth is it's a crucial component. Your suspension system plays a huge role in how it feels to drive your Hyundai and how well it can handle bumps and obstacles on the road. When you take your vehicle in for maintenance, you should have the suspension system looked at every so often, too.
Suspension Problems?
When you've got a problem with a part of your suspension, getting it fixed in a timely manner is important. If you're the proud owner of a beautiful Hyundai in the Columbus, OH, area, taking care of all your suspension problems is as simple as paying a visit to Germain Hyundai. We can replace your shocks and struts with OEM matches to make sure you get the same great performance you had before.
Shocks vs. Struts
If you're not very familiar with the different parts of your suspension system, you might be wondering about the difference between shocks and struts. For starters, shocks aren't a structural part of your suspension system, but struts are. Each wheel will have a shock or strut but not both. Shocks are mainly designed to absorb some of the impact that your tires take so your ride doesn't feel so rough.
Struts, on the other hand, play a more important role because they're a structural part of your suspension system. What this means is that struts also have a strong influence on your steering and alignment. One thing shocks and struts have in common is that they both need to be replaced at about the same time. According to most experts, you should have new shocks and struts put on your Hyundai every 50,000 to 100,000 miles.
Quality Parts for a Smooth Ride
When you're having your suspension system or some other crucial part of your Hyundai worked on, you need to do your research and find a good shop to take it to. For Hyundai drivers in Columbus, the easiest way to make sure your car keeps running smoothly is to put your trust in Germain Hyundai. Since we always use OEM parts, you know you're getting good shocks and struts when we work on your suspension system.
Germain Hyundai can also take care of all your routine maintenance needs. If you need some help staying on top of things like oil changes, tire rotations and wiper blade replacements, we're happy to lend a hand. Whatever you need to keep your Hyundai running like a top, Germain Hyundai can do it.
  Schedule Service
Service Hours
Monday

7:30AM - 6:00PM

Tuesday

7:30AM - 6:00PM

Wednesday

7:30AM - 6:00PM

Thursday

7:30AM - 6:00PM

Friday

7:30AM - 6:00PM

Saturday

8:00AM - 4:00PM

Sunday

Closed