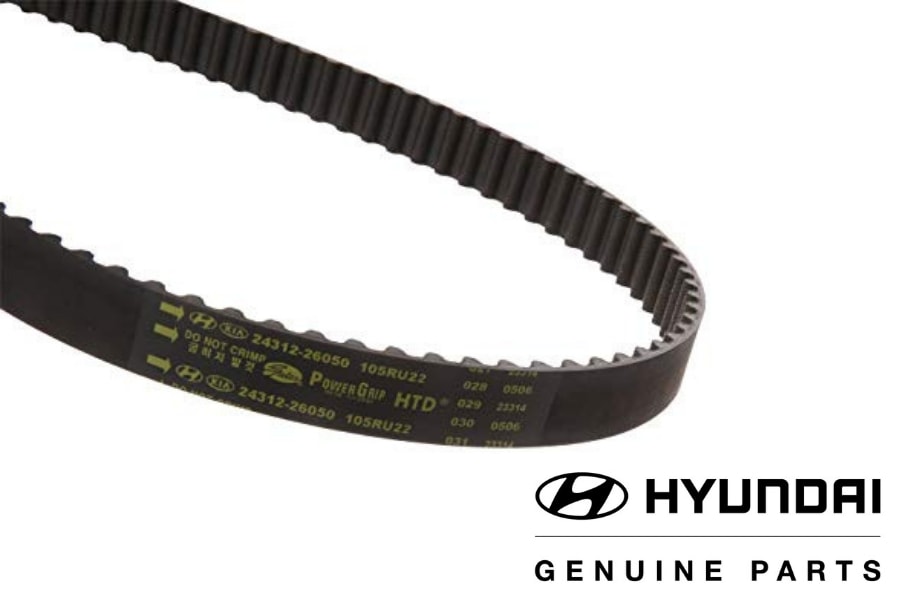 New Timing Belts for Hyundai Vehicles in Columbus, OH
When the timing belt of a vehicle fails, it can cause the car to produce smoke-filled exhaust. If a vehicle produces exhaust like that, it's because it's consuming fuel inadequately. Automotive problems like this can occur for many reasons, but the car's timing belt could be involved. In Ohio's colder months, smoke-filled car exhaust might be slightly harder to recognize. During periods of consistently cold weather, it's common for cars to release lots of water vapor through their tailpipes. However, Columbus and Hilliard drivers who have owned specific cars for a while may still notice that their cars have started releasing a lot of abnormal exhaust suddenly. The car's timing belt could be the problem.
  Schedule Service
  Service Specials
---
Timing Belt Replacement 101
If the car is having issues because of the timing belt, this component may or may not need to be replaced. It's possible that Grove City and West Jefferson drivers will just have to get their timing belts repaired and adjusted. However, the car's timing belt could be too stretched and damaged for that. It's absolutely possible for the timing belts of vehicles to break suddenly, making it particularly important to replace the car's timing belt. Our experienced technicians at the Germain Hyundai dealership can quickly replace unusable timing belts.


How Many Miles can my Hyundai Travel Before Needing Timing Belt Replacement?
Cars that have 100,000 miles on them may need new timing belts. The original timing belt might start to get old after the vehicle has been used for around 70,000 miles or so. Drivers who own high-mileage vehicles should usually get the timing belts of those vehicles checked professionally, even if they haven't noticed any obvious problems with them yet. Many high-quality high-mileage vehicles can actually last for a long time today. Automotive engineering has improved significantly over the last several decades. However, the right vehicle maintenance procedures are even more important for the Columbus and Hilliard drivers who have high-mileage vehicles. Our Germain Hyundai dealership technicians can help high-mileage vehicles last longer by replacing their timing belts.
What Factors Contribute to Timing Belt Problems in my Hyundai?
Many automotive issues can eventually cause substantial timing belt problems. Dublin and Grove City drivers who have had certain automotive problems recently should also make sure that their timing belts are still undamaged. For instance, West Jefferson and Columbus drivers who have just gotten automotive leaks fixed should also make sure that there aren't any new problems with the car's timing belt. When car engines overheat for substantial periods of time, components like timing belts can also get damaged. Even if the timing belt was replaced relatively recently, these significant automotive problems could still have an important impact. At the Germain Hyundai service and parts center, our technicians can make sure that the car's timing belt is still functioning effectively enough.
  Schedule Service
Service Hours
Monday

7:30AM - 6:00PM

Tuesday

7:30AM - 6:00PM

Wednesday

7:30AM - 6:00PM

Thursday

7:30AM - 6:00PM

Friday

7:30AM - 6:00PM

Saturday

8:00AM - 4:00PM

Sunday

Closed