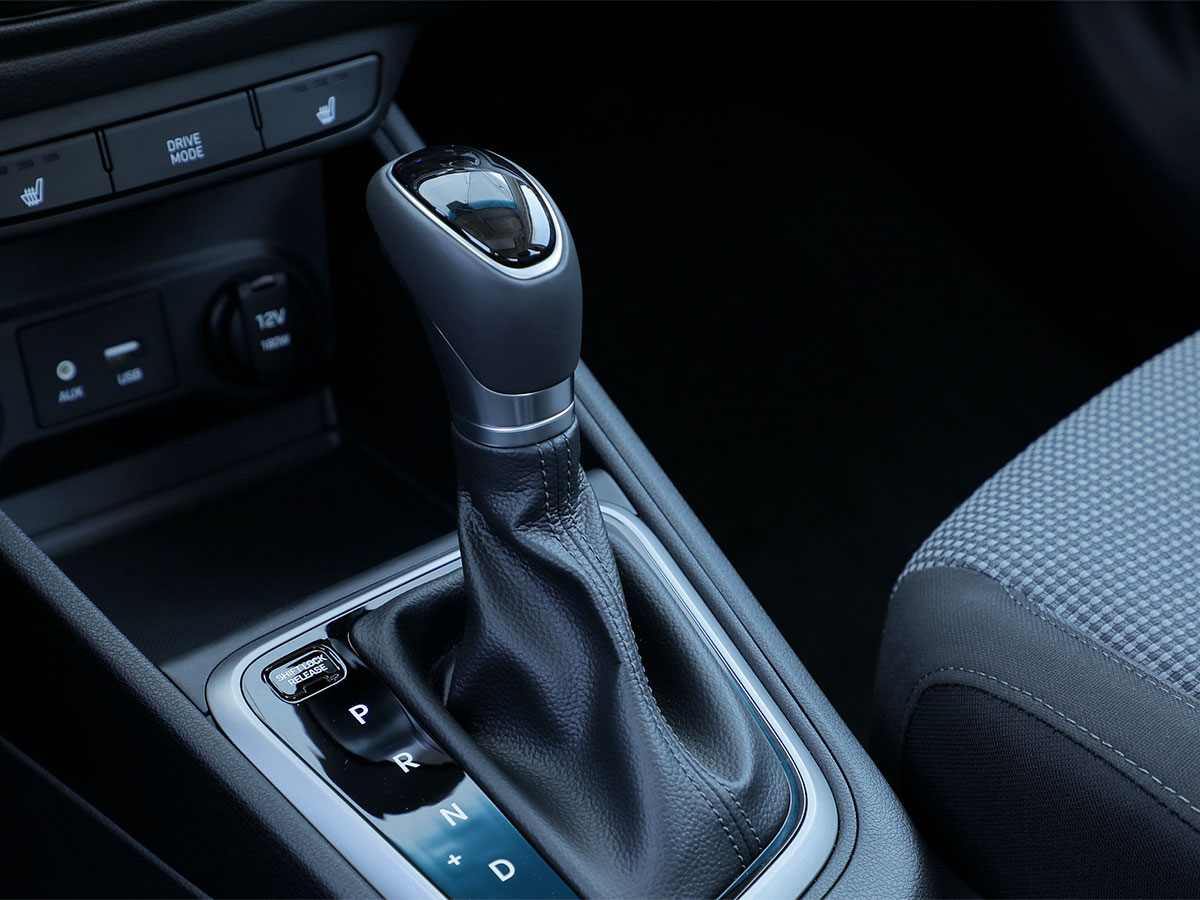 Germain Hyundai Transmission Replacement
The transmission is what helps to transfer power in the engine, without it, you are not going to get very far. When the transmission of your car starts to act up it is important to have it worked on quickly to keep your car running smoothly.
  Schedule Service
  Service Specials
What is Transmission Replacement?
Your transmission is not going to need to be replaced multiple times during the life of your car. In most cases, many cars can go their entire life span without having to have a great deal of engine work. When the transmission does start to go out or does get damaged, however, you do need to have it worked on as quickly as possible to make sure that your car is going to keep performing the way you need it to. With a transmission replacement, it is the removal of the old transmission with the replacement of a new transmission that is going to fit your car and work for it well.
How to Tell Your Transmission Needs Replacing
Your transmission is going to give you signs as it ages and as it gets closer to needing to be replaced. One very common issue that comes with a transmission that needs to be replaced is that you might notice some strange noises coming from the engine, you may notice a ticking or a knocking noise. You may also notice that your car, be it an automatic or a manual, has more trouble shifting gears. You may also notice that the car idles rough or makes a great deal of noise while it is idling. You may also notice that your car shifts hard or is difficult to shift. These are all signs of a transmission that is going bad and that does need some professional attention.
Germain Hyundai Transmission Services
Germain Hyundai has a great team of highly trained and certified technicians that can help you get your car up and running no matter what. They have a great waiting area as well as a great facility and also offer Saturday hours. They can help you to get your car in and out quickly and offer genuine OEM parts if you do have to have something replaced like your transmission. They offer a fantastic service center and also have online service scheduling as well as courtesy inspections and transportation shuttles to help you get to where you need to go while your car is being worked on. If you are looking for a great service center, Germain Hyundai in Columbus, OH is a great option. 
  Schedule Service
Service Hours
Monday

7:30AM - 6:00PM

Tuesday

7:30AM - 6:00PM

Wednesday

7:30AM - 6:00PM

Thursday

7:30AM - 6:00PM

Friday

7:30AM - 6:00PM

Saturday

8:00AM - 4:00PM

Sunday

Closed