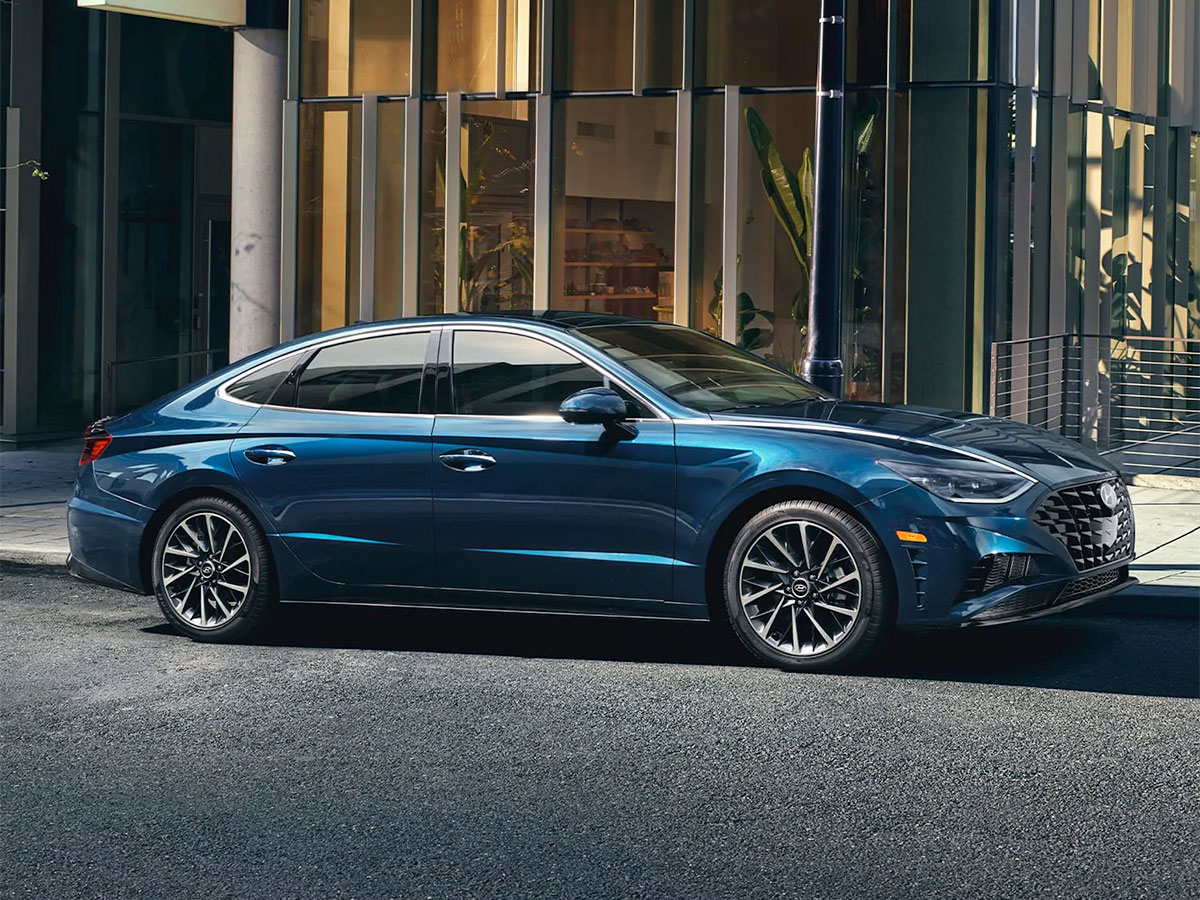 Water Pump Replacement in Columbus, OH
At Germain Hyundai, we have the expertise and professional knowledge to perform a repair or water pump replacement for your Hyundai. When it comes to your water pump, the results are often disastrous when this service is neglected.
What Is A Water Pump Replacement?
It's the process of taking out your current water pump and putting in a new one. We will refill the coolant, replace the gaskets and seals, manually rotate the pump, and we'll do a final inspection. When you drive away from Germain Hyundai, you can rest assured that your car has been taken care of. Our staff is wholly committed to our clients. A water pump replacement isn't an easy process. That's why you should always have a professional take care of this service for you.
What Are the Signs of a Failing Water Pump?
Water pumps are designed to last about 62,000 miles. If it's been that long since you had yours replaced, then you should come in and let us check it out.Some things to check for in the meantime would be rust or corrosion around your pump. If you have coolant leaking, that's another indicator. If the engine is overheating or steam is coming from your radiator, that could be the pump. Finally, you might hear a whining noise while your car is running. Any of these signs could mean your car is due for a water pump replacement. If you're in the Columbus, OH area, then you should consider Germain Hyundai.
Why Would I Need to Replace My Water Pump?
The water pump in your car can only handle so many cycles.When the pump starts to fail, the engine will overheat. You can only imagine what the results of this could be if you let it go too far. It could lead to your car becoming totaled thanks to a relatively small problem. You would need to replace your water pump so your car can continue to operate.
Why Choose Germain Hyundai?
At Germain Hyundai, we have years of experience under our belts. We don't just know what to do, but we've done it countless times. At Germain Hyundai, we have plenty of hands-on experience. We have performed so many water pump replacements over the years that it's second nature to us now. You can trust our team just like so many people have before you. A number of our clients have made us their go-to mechanic in Columbus, OH. Stop by today and see why.
  Schedule Service
Service Hours
Monday

7:30AM - 6:00PM

Tuesday

7:30AM - 6:00PM

Wednesday

7:30AM - 6:00PM

Thursday

7:30AM - 6:00PM

Friday

7:30AM - 6:00PM

Saturday

8:00AM - 4:00PM

Sunday

Closed