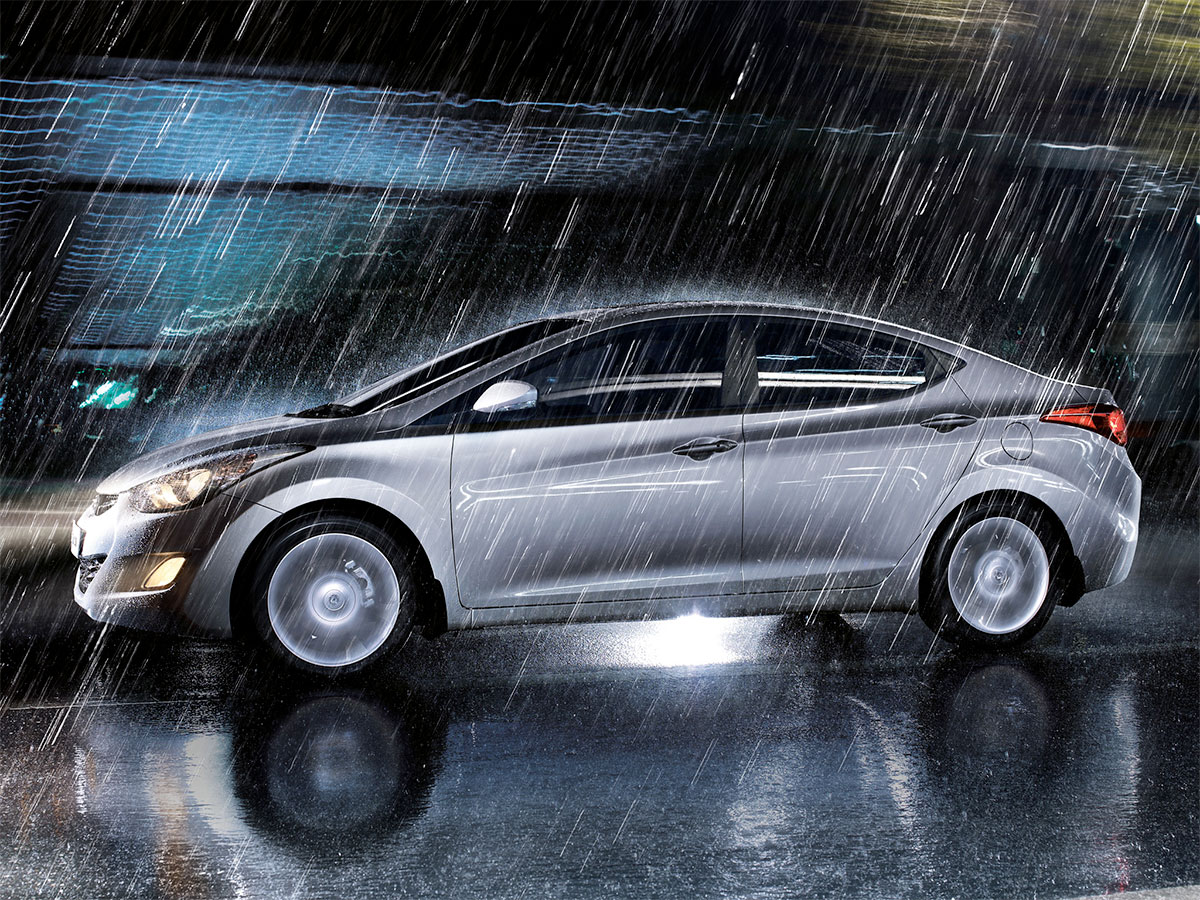 What Is Wiper Blade Replacement at Germain Hyundai?
Your Hyundai needs regular maintenance such as fluid replacements, new filters, and also new wiper blades. While oil changes are the form of maintenance most people remember, your wiper blades should not be overlooked. As wipers age they lose effectiveness, create distracting noise, cause streaks, may lift from the glass, and in severe cases can damage your windshield glass. Luckily wiper blades are easy and fast to replace and with professional service you can easily have them swapped out when needed.
  Schedule Service
  Service Specials
Why Do Wiper Blades Break or Become Damaged?
As you drive in West Jefferson your wipers are exposed to the elements, airborne contaminants, dirt, and other hazards that damage your wipers over time. Continued use and the simple passage of time also causes the wiper to stiffen, crack, and break. No matter what cause, age, or freezing weather, wipers do need to be replaced as the blades wear down.
When Should You Have Your Wiper Blades Replaced
Wiper blades can last a long time so the best way to know when to replace them is to watch their performance and look for physical damage. If the rubber on the blade looks old, the blade is cracked, you hear clicking or squeaks then its time to replace your wiper blades. Performance issues such as the blade lifting up, streaks on the glass, dragging, and vibrations are also signs the blades are simply worn out.
The Dangers of Old or Damaged Wiper Blades
When driving you have to respond to an assortment of different road hazards and weather conditions. When driving to work in Grove City you often can't wait for the weather to clear up and need your wipers to function as expected. Bad wipers present two dangers. The first is to your car's windshield as damaged wipers can scratch the glass. The second danger is to your own safety as bad wipers can greatly impact your visibility levels in bad weather.
Finding the Best Service for Your Wiper Blade Needs
When looking for maintenance service providers in Hilliard, and nearby Dublin there is no shortage of intendant shops and dealerships looking for your business. With so many choices to choose from finding quality maintenance service can be a challenge. At Germain Hyundai, we have been serving automobile owners in Columbus, OH, and surrounding communities for many years and are focused on providing the highest quality customer service. Contact us today to learn more about the maintenance service we offer and how we can keep your Hyundai running at its absolute best.
  Schedule Service
Service Hours
Monday

7:30AM - 6:00PM

Tuesday

7:30AM - 6:00PM

Wednesday

7:30AM - 6:00PM

Thursday

7:30AM - 6:00PM

Friday

7:30AM - 6:00PM

Saturday

8:00AM - 4:00PM

Sunday

Closed